Statement: Women and children to be rendered homeless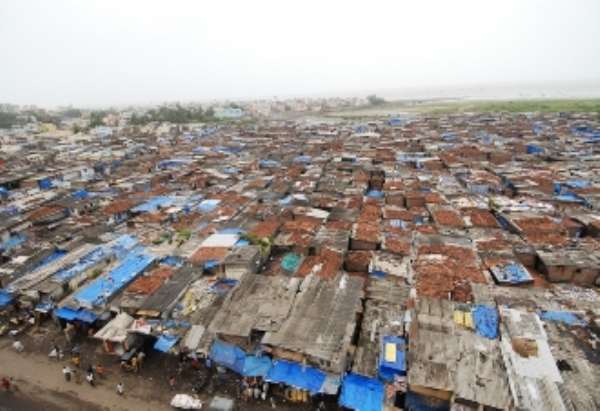 Friday, 21st January, 2011 was a sad day for the inhabitants living
along the railway lines of Ghana also called the railway dwellers, as
government has finally given the approval to the local authority to
evict the over 15,000 inhabitants living at the above mention
communities.
According to some media announcements on the Ghanaian airwaves
yesterday, 22nd January,2011 structures long the Ghana railways which
are within 100 feet in the Accra Metropolis are to be demolished to
pave way for work to begin on the extension of the Accra railway lines
project.
As an organization, which put human rights at the centre of its
operations and activities, WISEEP - GH sees this move by government to
forcibly evict and demolish the homes of these poor people as a breach
of the international convention on housing rights of the people and as
well a blatant violation of the fundamental Human rights of the
affected people and the entire community who will be affected by the
intended exercise.
However, we want to remind government of its obligation under the
International covenant on Economic, Social, and Cultural Rights (
ICESCR), which it is a party to, and for that matter bound to respect,
protect, and fulfill its provisions at all levels.
WISEEP – GH equally agrees that, when the railways are given a face
lift it will speed up economic growth and bring about development,
however, it should not be at the detriment of subjecting people into
abject poverty, homelessness and other conditions that will worsen
their already precarious living conditions.
According to a preliminary community research carried out by WISEEP
GH, some residents have lived there for 17 to 23 years and ejecting
them without putting in place remedies will have a consequential
effects on them and as well results in plunging them into abject
poverty .
We do not want to believe that, the statement made in the 2008
manifesto of the government in the page 85 which bothered on using
upgrading to force evictions was a mere rhetoric and lip service.
Women and children bear the brunt of traumatized and dislocated
communities and for that matter we call on the government to be
conscious of its intended action to forcibly evict residents along the
railway line if they fail to vacate by the end of January, 2011.
However, if it becomes necessary to embark on the exercise, we
respectfully and humbly call on the government in particular His
Excellency the president of the republic Prof. Evans Atta Mills to
ensure that the following are carried out before the exercise:
• Perusing gender - sensitive alternative to the eviction. That is,
ensuring that prior to the eviction the authorities explore all
feasible alternatives to the eviction with genuine and meaningful
participation of affected women.
• Ensuring that adequate and gender- sensitive rehabilitation,
relocation, resettlement or compensation are dully considered before
the eviction.
When the eviction is allowed to be carried out unplanned as it
stands, the effects will be chaotic as homelessness leads to increased
social vices including prostitution which increases women's
vulnerability to Hiv/Aids and other sexually transmitted diseases.
Children living in the affected communities will also not be spared as
their education will be affected, as their parents will not be capable
of taking care of their educational commitments.
If the eviction is allowed to be carried out, the goal7 target 11 of
the Millennium Development Goal, which seeks to improve the lives of
100 million slum dwellers by the end of 2020 will be defeated.
We therefore call on call on the President of the Republic to order an
immediate moratorium on the evictions and demolitions;
Engage in full and respectful dialogue with the residents to identify
a mutually acceptable process which does not impoverish, marginalize
those affected, especially women and children in accordance with
United Nations Comprehensive Guidelines on Development – based
Displacement.
Frederick Opoku
Women In Slums Economic Empowerment Ghana
President