Killer truck driver speaks out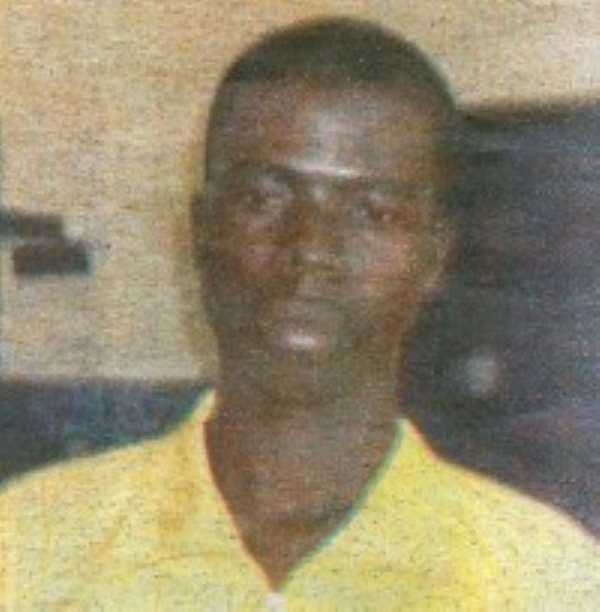 The killer truck driver, Mohammed Abass

Mohammed Abass, the 31-year-old articulated truck driver who killed two school kids and a woman in Takoradi last Thursday, has told Daily Guide that he was so sad and traumatized by the accident that he had no choice but to go into hiding for some time to overcome his grief.
Abass is now cooling off in a Kwesimintsim police cell waiting to be processed for court today.
"I became so disturbed that I could not even tell my truck owner, but grieved and continued to cry in my hideout at a Kumasi suburb after running away from the accident scene that fateful Thursday," he recalled in a low tone loaded with regret and sorrow in a chat with Daily Guide yesterday.
He said he later called and told the vehicle owner, Alhassi Saha, based in Kumasi, who came to where he was and the two travelled to Takoradi, where he reported himself to the police.
In response to why he did not report himself at the nearest police station after the accident, Abass, who was soft-spoken and almost in tears, said he did not know the area and more so, he was totally traumatized and confused by the tragedy.
"I have driven for over 10 years without any accident, and therefore since the Takoradi mishap, I have had sleepless nights because I know how valuable human life is. It was purely accidental," he added.
According to the grief-stricken driver, he went to offload some cocoa at the Takoradi harbour that Thursday, January 13, 2011 and while returning to the Commodity Village, a site near Apowa where there were numerous cocoa warehouses, he was driving in the inner lane. when a Honda Accord car which was behind him, overtook his vehicle from the outer lane and suddenly stopped.
"I didn't see anybody directing traffic ahead, but since the Honda Accord stopped all of a sudden, I tried to avoid hitting the back, but to no avail. So the impact pushed the Honda into the outer lane and my vehicle climbed the middle embankment where the trailer accidentally hit the children," Abass narrated.
The "killer driver" said he did not even know his bearing after the accident and in the confusion, took to his heels, having realized the tension and tragedy at stake.
Bodies of the deceased were at the Effia-Nkwanta Regional Hospital awaiting autopsy, while four other school kids who got injured, had been treated and discharged, howevcr, one of the victims, Melissa Donkoh, whose condition was critical, had been flown to the 37 Military Hospital for treatment.
When DSP Ayamga Yakubu, Kwesimintsim District Police Commander, was contacted, he said the suspect, Mohammed Abass would be taken to court today, Monday, 17th January 2011 to be remanded in police custody to enable the police to complete investigations so that the docket could be sent to the Attorney General's office for advice.