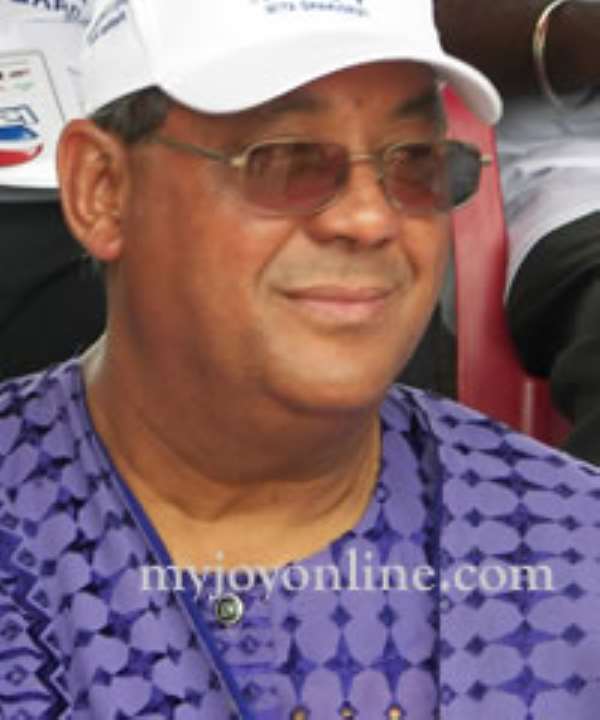 The Chairman of the opposition New Patriotic Party has responded harshly to claims by some members of the ruling NDC that the alleged mass bus rape incident was orchestrated by the NPP.
Mr. Jake Obetsebi Lamptey describes the claim as "absolute rubbish".
The allegation which appears to be the belief of members of the NDC government and party rank and file was trumpeted by the party's Central Regional Communications Director in an interview with Citi News on Monday November 1.
Mr. Allotey Jacobs, who is also a Board Member of the Electricity Company of Ghana, said all indications point to the fact that the NPP deliberately concocted the story to create the impression that the country was unsafe and also to cause disaffection for Government. He added that the NPP is well known for character assassination and blackmail.
The controversial story of a Tamale bound bus which was allegedly attacked by gun wielding armed robbers, forcing male passengers to have sex with their female counterparts seems far from over.
The story which has generated heated debates and mixed reactions from the public has been dismissed by the Police as a 'hoax'.
The Police on Saturday, October 30, arrested the supposed eyewitness, Amina Mohammed who broke the story on a Tema-based radio station and is currently in police custody.
Speaking to Citi News on Tuesday November 2, the NPP's National Chairman, Mr. Jake Obetsebi Lamptey said the allegations by Mr. Allotey Jacobs were complete lies and outrageous.
"Absolute nonsense, Balderdash, rubbish! That is our reaction to that nonsense that they are talking. We cannot condone people going on air and telling the nation lies. We do not accept lies and cannot approve of anything of what Amina has done. But we want to say that it does not lie in the mouths of people like Allotey Jacobs or anybody in the NDC to start condemning people for lying when they themselves are among the biggest liars in this nation. What will anybody gain by making the people of this country panic? I think what he is saying is almost the ploy of a mad man to be accusing a responsible political party that has been in government for eight years" he said.
The NPP Chairman said Mr. Allotey Jacobs and the NDC are better off purging themselves of lies before seeking to do so outside the party.
"If Mr. Allotey Jacobs wants to do something good for the nation then he should take it up with President Mills and find out why some people are admonished for telling lies in the media and others are rewarded for it. I want to know why Miss Ama Benyiwa Doe who spent her time telling gross lies about Nana Akufo-Addo at every single opportunity that she had. And when she was given the opportunity to prove what she was saying, she said that all those stories were political talk. And she has been rewarded by being made a Minister. Several others who kept telling lies have been rewarded with various positions in his (Mills) government. So why should Amina be admonished?" he queried.
source: Citifmonline