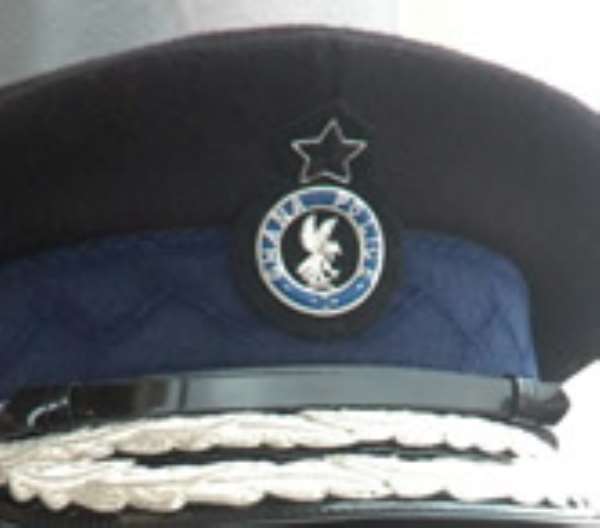 A Goil filling station manager in Koforidua, Mr Kwadwo Osei, 31, has been arrested by the Eastern Regional Police Command on suspicion of murdering a man.

The deceased was alleged to have deceived the suspect to burn his car and also collected an amount of GHc50,000 from him with the promise of a spiritual breakthrough in his business.

The deceased, David Otibu, was introduced to the suspect by a friend who claimed Otibu was powerful and could help him to have a financial breakthrough for his business which was facing difficulties.

According to the Regional Police Public Affairs Officer, Chief Inspector Nketiah Yeboah, suspect Osei went for a loan from a bank to revamp his business some time this year, when he was facing financial difficulties and therefore sought the assistance of the friend.

The friend in turn introduced him to Otibu who assured the suspect of a divine breakthrough after he had met all the conditions including the charged fee of GH¢ 50,000.

According to police investigations, when the suspect's circumstances had still not improved after some time, the deceased was alleged to have convinced the suspect to burn his Hyundai saloon car, with the explanation that as the smoke from the car rose so shall he also get plenty money.

After performing the car-burning ritual, the woes of the suspect rather deepened, bringing him to the realization that he had been defrauded by the deceased.

The suspect, therefore, mobilized some men who dressed in police and military uniforms and picked up the deceased at Nkurakan on board an unregistered Toyota land cruiser vehicle and subjected him to severe beatings.

They later put the suspect in the vehicle and drove towards Accra.

The suspect after some time came to inform the relatives of the deceased that while he was travelling in the company of the deceased, the latter had escaped from the moving vehicle.

The family became suspicious and reported the matter to the Nkurakan police who arrested the suspect initially for interrogation and granted him police enquiry bail.

A week later, the dead body of a male was found near Peduase lodge and conveyed to the police hospital morgue where it was identified as that of the deceased, and the suspect was re-arrested for suspected murder of the deceased.

The Regional Police Command is still investigating to identify the security operatives who conspired with the suspect to commit the murder.

The Command has, therefore, appealed to the public for information on the unregistered Toyota land cruiser used in committing the crime.