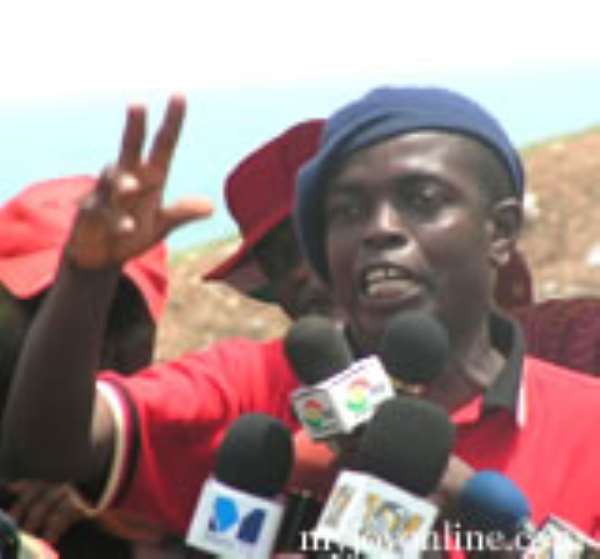 Kwesi Pratt, Member of CJA

The Committee for Joint Action (CJA) on Wednesday appealed to the President to set up an enquiry to investigate the circumstances under which state properties had been shared to individuals between 1998 and 2008.
Citing some provisions in the 1992 Constitution, the CJA said "any property compulsorily taken possession of or acquired in the public interest or for a public purpose shall be used only in the public interest or for the public purpose for which it was acquired," as stated in Article 20(5).
In a statement in Accra signed on behalf of the Association by Kwasi Adu, the CJA said "here the property is not used in the public interest or for the purpose for which it was acquired, the owner of the property immediately before the compulsory acquisition, shall be given the first option for acquiring the property and shall, on such reacquisition, refund the whole or part of the compensation paid to him as provided for by law or such other amount as is commensurate with the value of the property at the time of the reacquisition, as stated in Article 20(6)".
It said, "we are convinced that the decision to alter their use for private individual purposes without giving the first option to the original owners goes against the letter and spirit of the 1992 Constitution and runs counter to public morality".
"We believe that the business of government is not coming to an end anytime soon. Government still needs lands to build schools, hospitals, accommodation for public and civil servants and other citizens, offices and recreational facilities and to create protected zones such as forest reserves."
It is in this light that we are asking government to take a second look at these allocations, the statement said.
"In order to establish the facts and circumstances surrounding what we believe to be an illegal land-grab for politicians, judges and other members of the elite to the disadvantage of the general public, we submit to your Excellency this petition to establish an independent commission of inquiry to conduct a public enquiry into the allocation of state lands and government assets.
"The commission should examine the legality of the allocations including all related matters pertaining to public morality, the statement added.