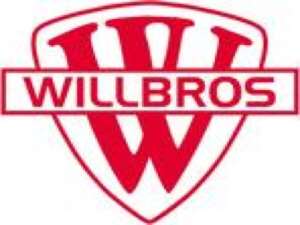 San Francisco, August 15, (THEWILL) – The United States Government has extracted Mr. James Kenneth Tillery, 51, a former Managing Director of Willbros Nigeria Limited from Nigeria.
THEWILL gathered that Mr. Tillery, an American by birth but a naturalized Nigerian, is wanted in the United States to answer charges over bribery allegations involving Willbros officials and Nigerian government personnel.
In May 2008, Willbros Group and its subsidiary, Willbros International paid $22 million and entered into a deferred prosecution agreement with the DOJ to settle criminal FCPA charges in connection with corrupt payments to Nigerian and Ecuadorian officials.
Willbros Group also paid $10.3 million (disgorgement of $8.9 million, plus prejudgment interest of $1.4 million) to resolve the SEC's civil enforcement action.
In December 2008, another former executive and an ex-consultant of Willbros International Inc. were charged in the case. Consultant Paul G. Novak, 43, pleaded guilty in November 2009 to conspiracy to violate the FCPA. He has since been sentenced, while James Tillery, then 49, was also charged but remained at large until his arrest in Lagos.
He was taken from the custody of INTERPOL, Alagbon Close, Lagos by officials of the United States Federal Bureau of Investigation, FBI Sunday evening without recourse to filling extradition papers as stipulated under Section 6 of the Extradition Act.
Usually, a formal request for extradition is sent to the office of the Attorney general and Minister of Justice who in turn presents the request for extradition before a court where the request is determined before deportation can proceed.
No one was available at the United States Department of State or the Department of Justice in Washington for comments when THEWILL called.