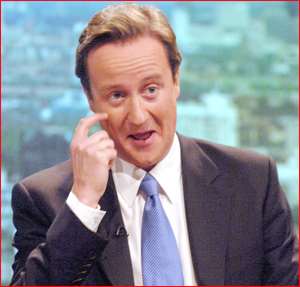 The number of skilled workers who are allowed into the U.K from outside the European Union (EU) region is to be cut by 1,300, Home Secretary Theresa May has said.
The numbers will fall to 24,100 between now and April 2011, representing five per cent less than last year's figure.
UK ministers say the temporary measure will cut the flow of immigrants while they hold consultations on the right level for a permanent cap.
The cap will only apply to highly skilled migrants and workers in certain categories. It does not apply to workers from EU countries who are free to take jobs in the UK and make up a third of all foreign-born workers in the country.
But the coalition government argues that it will help them achieve their objective of cutting net annual migration to the levels seen in the mid 1990s - a key Conservative election pledge which has survived the coalition agreement with the Liberal Democrats, who had previously described the cap as unworkable.
Mrs May told BBC Radio 4's Today programme there was "clear agreement" in the coalition government and a permanent cap will be set by April 2011, but the temporary limit was needed to prevent a "rush of applications" before then.
"Immigration into the UK has been good for us but uncontrolled immigration is not, so we need to bring in these controls," she said.
"Immigration had been a key issue" during the election campaign and it was important to "deliver on promises made."
Mrs May later said that the decision on where the annual cap should be set would take into account the social impact of immigration on schools, hospitals, housing and other public services.
The Migration Advisory Committee will look at what the limit should be and report by the end of September.
Companies have been given 12 weeks to respond to the suggested changes - including forcing employers to provide private health insurance for foreign workers in an effort to reduce any "undue burden" on the NHS.
Companies bringing in employees could also be told to show commitment to training British workers.
Announcing the plans in the House of Commons, she said the government would introduce further immigration curbs in due course, particularly on students.
Ms May said the threshold for gaining entry as a highly-skilled migrant had been increased by five points to ensure that only the "brightest and the best" non-EU migrants are admitted to the UK.
Business Secretary, Vince Cable has reassured firms wanting to recruit from outside the EU that the cap will be implemented "in a flexible way" and could be introduced in a way that would not damage the economic recovery.
Advertisement
But it has been attacked by business groups, with the Federation of Small Businesses calling it the "economics of the sixth form."
Politically, the Tory promised to reduce net immigration, which was one of its big vote winners and is non-negotiable for many party activists.
There is also anxiety over the imposition of another tier of regulation as it runs counter to the coalition's desire to promote Britain as "open for business."
Ministers are now talking about a "flexible" approach, noting that the cap is only one part of their plan for reducing net immigration.
Sources insist the policy is not about to be watered down but it seems compromise is in the air.
Businesses fear the cap could stop them from filling vacancies at times of high demand, and other critics say it could have a detrimental effect on higher education, which is reliant on income from foreign students.
The latest official immigration figures show that more than 500,000 people came to the UK in 2008.
Almost half of those were returning British nationals or EU citizens.
Shadow Home Secretary, Alan Johnson said a temporary cap was a con trick.
He said it would affect about one in seven immigrants and there were already restrictions on firms recruiting workers from outside the EU under the points-based system introduced by the previous Labour government.
"You wonder what the point is, given that if a company wants to bring a skilled worker in, they can do it if they have advertised that job for four weeks in Job Centre Plus and they are absolutely sure they can't get a British worker to do it," Mr Johnson told BBC News.
Source: BBC