OPPORTUNITY FOR GHANA TO TRAIN MORE NURSES FOR HER NEEDS AND EXPORT......As shortage of Nurses hit countries including Ghana, USA, UK, Japan, etc ………….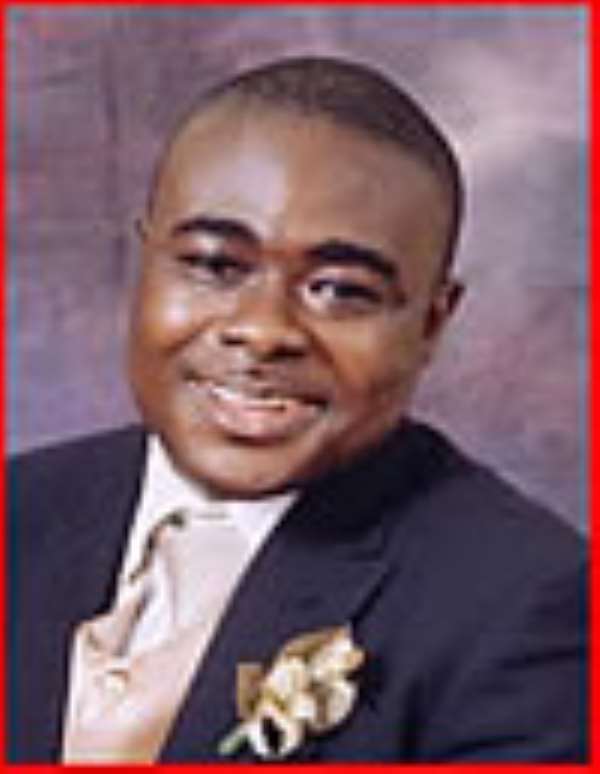 Dr sodzi sodzi-Tettey..General Secretary of the Ghana Medical Association
More than ever before there is an increase in the shortage of nurses across the world, and this trend is expected to even become worse. Ghana needs more nurses for her health services. Every country needs nurses. Almost every country is scrambling to find and keep them. The International Council of Nurses notes a shortage that spans the world.
As of 2009, U.S. medical facilities were in need of an additional 100,000 nurses. By 2012, there could be up to 1.1 million unfilled nursing positions in the United States. Australia, the UK, and the US receive the largest number of migrant nurses to fill the employment gap in the health sector. Australia received 11,757 nurses from other countries between 1995 and 2000. The U.S. Immigration and Naturalization Service (INS) records show that more than 10,000 foreign nurses were given H-1A visas to enter the United States within the same time frame. Saudi Arabia also depends on the international nurse supply with 40 nations represented in its nurse workforce. In only four years, the U.K. admitted 26,286 foreign nurses from 1998 to 2002. Netherlands needed to fill 7,000 nursing positions in the year 2002, England needed to fill 22,000 positions in the year 2000, and Canada will need about 10,000 nursing graduates by the year 2011.
Meanwhile tens of thousand of Ghanaians especially the youth seek non existing employment opportunities as many students application for admissions are turn down year after year by nursing training institutions. Ghana stands to gain tremendously if stake holders in education, health, Employment and Social welfare and society can deploy a program to train more nurses for the country's healthcare facilities and for export to other countries where there are increasing shortages of nurses such as UK, Austria, Norway, Japan, Australia, Netherlands, and Saudi Arabia.
"If it is really the case that Ghanaian doctors and nurses are that professional and well qualified, is there something to be gained by training say 5,000 a year and sending out 3,000?" Dr. Sodzi Sodzi-Tettey - General Secretary of the Ghana Medical Association asked in BBC interview in 2008. Dr. Sodzi Sodzi-Tettey believes that instead of focusing on stopping the brain drain, Ghana should consider training more health workers than it needs and then, under agreement with other countries, exporting the surplus whilst reinvesting some of the money earned.
A nurse in Ghana earns between $3,600 and $4,800 annually after tax but with rising transport and food costs, many are forced to take on a second job in private health and then to work back-to-back shifts working between 15 and 18 hours a day. As of 2002, salaries for registered nurses in the United States were around $48,090, with the top 10% earning more than $69,670. Salaries for Licensed Vocational Nurses (LVNs) were around $31,440 with the top 10% earning more than $44,040. The working period for both RN and LVN is 6 hours and a nurse who works at two jobs earns a double of these salaries.
If Ghana can have the ambition and the boldness to use some of its scarce resources to improve and expand existing nursing schools, build new nursing schools, encourage private sector involvement in setting up quality nursing training schools, educate more lecturers for the teaching of nursing to enroll many of the students who are turned away yearly and also train many of our employed graduate, nursing could become the health gold for Ghana in addition to our Petroleum find.
What is important is that we train more nurses than we need and then give those who have served the country the opportunity to migrate to work abroad to earn more money, gained more experience and then return to use their earnings in our economy and their experience to improve healthcare delivery in the country.
International recruitment and nurse migration are increasingly being seen as solutions to nursing shortages. Historically, nurse migration has been mostly opportunistic or based on individual motivation and contacts. During the past decade, however, active large scale planned international recruitment has occurred with developed countries recruiting nurses from both other developed countries and developing countries. In addition, developing countries are recruiting from each other, even within the same geographic region according to the International Council of Nurses.
Ghana and other countries have positively been impacted as a result of international nurse migration. Positive impacts include the economic benefits associated with the generation of remittance income. It is estimated that globally, remittances contribute more than 70 billion dollars to world economies.
It is also important that in taking advantage of the shortages of nurses across the globe, we do not send all our nurses abroad at the expense of our nation's health system. Transnational migration of nurses has profound effects on the economy and workforce dynamics in both sending and receiving nations. The departure of nurses from the domestic workforce represents a loss of skilled personnel and the economic investment in education. In addition, the "scarce and relatively expensive-to-train resources" invested are lost when a worker chooses to work abroad. When nurses migrate internationally, the country from which they emigrate loses a valuable resource and any financial or educational support that was invested in the individual that travels overseas.
If you want to train in Ghana at a Government sponsored institution as a nurse and then disappear in search of greener pastures abroad, you better have deep pockets. That is the message from the government as it attempts to stem the so called "brain drain" of health workers. Nurses face a fine if they want to work abroad before serving in a Ghanaian hospital for five years. "We have looked at the cost of training a nurse and if you default for the whole five years then you will be paying around 12,000 Ghanaian Cedis, says James Antwi, the Health Ministry's deputy director of human resources in a BBC interview.
Currently there are 10 public nursing training colleges accredited by the National Accreditation Board in Ghana. These are Government sponsored institutions and trained nurses from these institutions would be required to serve the country for 5 years before they can have the release of certificate for them to work abroad. This is because in theory a nurse wishing to work abroad would have to produce a certificate as proof of qualification and so until any fine has been paid, the Health Ministry can withhold the certificate.
These public nursing training colleges are Ankaful Nurses' Training College at Ankaful, Holy Family Nurses' Training College at Nkawkaw, 37 Military Hospital Nurses' Training College at Accra, Korle–Bu Nurses' & Midwifery Training College at Accra, Pantang Nurses' Training College at Accra, Presbyterian Nurses' Training College at Agogo Koforidua, Nurses & Midwifery Training College at Koforidua, Sekondi Nurses & Midwifery Training College at Sekondi, Holy Family Nurses' & Midwifery Training College at Berekum and St Patrick's Midwifery Training School at Maase-Offinso.
Other nursing training schools specializing specific nursing area include the Komfo Anokye Nursing training school, Bawku Nurses' Training College , Cape Coast Nurses' Training College ,Community Health Nurses' Training College at Jomorro and Akwapim North, Jirapa Nurses Training College , Tibie Nurses Training College at Asunafo, Winneba Community Nursing Training College, Ho Nurses' Training College , Seventh Day Adventist Nurses' Training College (SDA-NTC) at Kumasi, Sunyani Nurses' Training College , Offinso Midwifery Training School , Navrongo Nurses Training College ,etc.
Information from the National Accreditation Board of Ghana indicates that there are Five (5) accredited private nursing training colleges in the country. These are Narh-Bita College at Tema, Premier Nurses' Training College at Kumasi, Western Hills Nurses' Training College at Accra, Nightingale School of Nursing at Adenta,-Accra, and St Karol School of Nursing at Accra. These are private institutions and students are not sponsored by Government and as such are not required to serve the country before they can travel abroad to work. However, students will be responsible for the full cost of their education at these institutions.
Most of the accredited nursing training college offer 3 year diploma courses with very few having an arrangement for a Bachelors in Nursing. The University of Ghana, University of Cape Coast and University of Development Studies are the three public universities currently offering Bachelors in Nursing Programs. Currently Valley View at Oyibi and Central University College are the two private universities with a Bachelor in Nursing program.
In Ghana the Nurses and Midwifery Council (NMC) is the body mandate by law as the institution responsible for the examination of student nurses and midwives (for their professional licensing). The Council's mandate, as provided for in section 4(1) of N.R.C.D 117, is that: "The Council shall be concerned with the nursing and midwifery profession and, in particular, with the organization of the training and education of nurses and midwives, and the maintenance and promotion of standards of professional conduct and efficiency." All nurses and midwives practicing in Ghana must be registered with the NMC and are expected to demonstrate high standards of practice for their profession. For a nurse trained in Ghana to practice abroad the nurse will usually be required to prove that he or she has properly been licensed by the NMC.
To apply for registration with the UK'S Nurses and Midwifery Council applicant must first be registered in the country they trained in, and must have at least 12 months of registered practice in the field of nursing or midwifery for which they want to apply. Applicant must also meet the English language requirements, with an international English language test (IELTS) score of 7.0. Nurses will also be required to meet the full requirements of the UK's immigration processes. Applicants should have completed a three year full time course or a course totaling 4600 hours at post secondary level leading to registration as a general nurse. At least half of this course, 2,300 hours, must be in clinical or practical training, and at least one third, 1,533 hours, must be theoretical training.
The course must include theoretical and practical instruction in general and specialist medicine, general and specialist surgery, childcare and paediatrics, maternity (obstetric) care, mental health and psychiatry, care of the elderly, community or primary care nursing. Interested nurses can visit: http://www.nmc-uk.org/Registration/Joining-the-register/Trained-outside-the-EU--EEA/ for the needed forms and instructions.
In the United States, CGFNS (Commission on Graduate of Foreign Nursing Schools) ensures that nurses and other health care professionals educated in countries other than the United States are eligible and qualified to meet licensure, immigration and other practice requirements in the United States. Based on the specific state that a foreign trained nurse may want to work, he or she may have to complete one or two or three of the following CGFNS programs. These are the Certification Program (CP), Credential Evaluation Service Report (CES) and the CGFNS VisaScreen and certification. The CGFNS International Certification Program is a three-part program designed to predict an applicant's likelihood of passing the NCLEX-RN® examination and becoming licensed as a registered nurse in the United States. The three parts of the program include a credential review, a Qualifying Exam of nursing knowledge and an English language proficiency examination. Applicants must successfully complete all three parts of the Certification Program in order to earn the CGFNS Certificate. The cost for the Certification Program at the time of writing this information package is $445.
The documents required for completing the CGFNS programs are: (1)A FULL transcript with an official school seal/stamp, mailed to CGFNS directly from your nursing school, verifying the total number of hours of classroom instruction (theory) and hours/days of clinical practice you completed in each of the courses you completed during your professional training/nursing program. Work experience cannot be accepted as an alternative to lack of instruction/training undertaken during your educational program. For the Certification Program, your transcripts must be accompanied by a completed "Nursing Education Form". For both the CES and VisaScreen, your transcripts must be accompanied by a completed "Request for Academic Records" form.(2) A validation of your original registration/license as a nurse mailed to CGFNS directly from the authority which issues registrations/licensure in your original country of education (if applicable). A validation from any other licensing authority where you hold a license as a registered and/or practical nurse (if applicable). A photocopy of your secondary school diploma (high school); OR, if you no longer have your original diploma, an official letter with the school seal/stamp and signed by the principal, sent to CGFNS directly from your secondary school verifying your full dates of attendance and date of completion/graduation.