Kwanyako SHS Gets Vodafone Phone Booth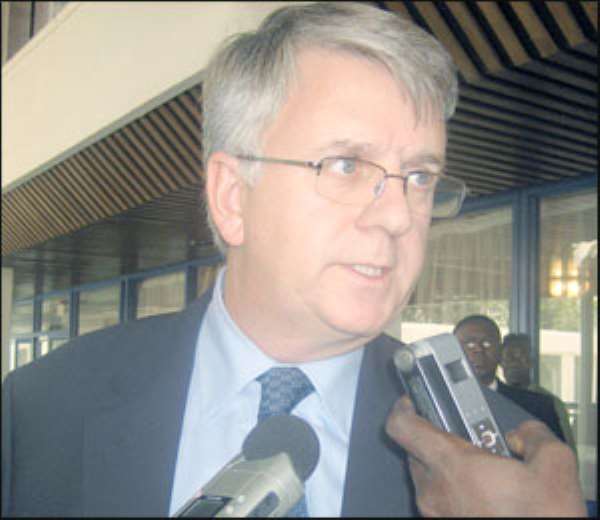 •David Venn - Vodafone Ghana Boss
Vodafone Ghana has presented two phone booths to the Kwanyako Senior High /Technical School in response to an appeal made by the headmaster of the school, Francis Koomson.
Mr. Koomson revealed that the phone booths would enable students to reach their parents and guardians.
The donation is in line with the Vodafone Phone Booth Project that seeks to site phone booths in second cycle institutions.
This is to ensure that students reach their parents in case of an emergency.
The school authorities and the Parents Teacher Association (PTA) had earlier seized 24 mobile phones from a number of students.
Mr. Koomson noted that the use of mobile phones was affecting the performance of students since "they spent hours in the night to make calls."
According to Patrick Otieku-Boadu, Head of the Vodafone Ghana Phone Booth Project, the company was moved by the need to ensure discipline and excellent academic performance.
"Indeed, the request came at a time when Vodafone Ghana was deploying phone booths in selected schools across the country. We have therefore given out 500 SIM cards to the students to help them use the phone booths to reach their families," Mr Otieku-Boadu added. The Phone Booth Project aims at providing a convenient atmosphere for students to make calls in a regulated way.