Joy FM reporters exonerated over alleged bribery scandal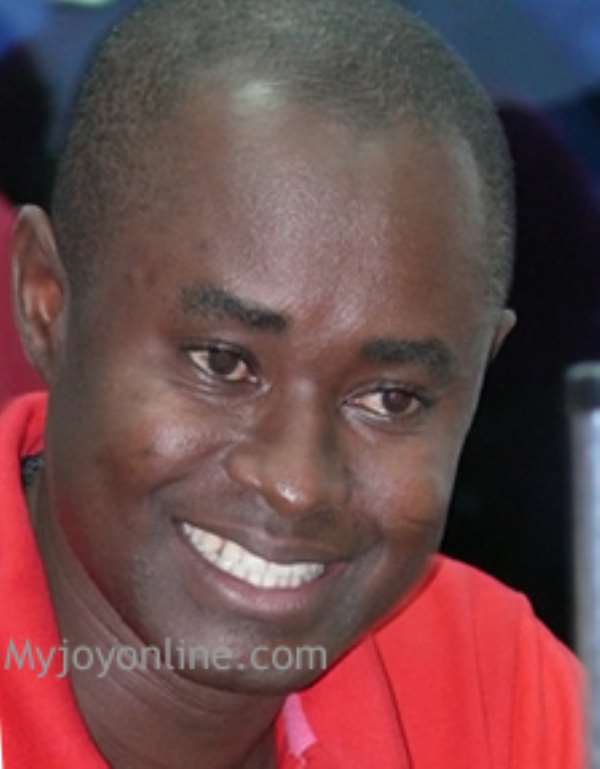 James Agyenim Boateng, deputy Information Minister
What perhaps was an attempt at maligning some journalists of Accra-based radio station, Joy FM, has rather hit a snag.
Reports had been making the rounds that two journalists from Joy FM had approached a certain "deputy Information Minister" to demand bribes.
But in a quick response on the Super Morning Show on Tuesday, Deputy Information Minister, James Agyenim Boateng categorically stated that he is unaware of any such happening either within or outside the ministry.
He said whilst one Halidu, who on another radio station, Asempa FM made the allegations and claimed evidence of a video recording, has denied the accusations against the supposed deputy Information Minister, the ministry was unaware of any such incident anywhere in government.
"I do not know what it is that Halidu knows and Samuel Okudzeto Ablakwa equally does not know. Indeed, we are not in the know of any such thing. It is not true that any journalist has come here who was being recorded over one thing or the other. For us, this is a very important issue and we thought that we needed to clarify the situation.
"I have no intention at all in this interview of impugning the credibility of Halidu because I do not know what he knows but it is important and it is safe to say that no such thing has taken place at the Ministry of Information. And it's never my good self and not by Samuel Okudzeto Ablakwa.
"We do not have any recording of any journalist, not at this ministry, not outside this ministry…I mean we have not secretly recorded anybody, and we can't do that because we have no motivation at all for doing that. We work with journalists on a daily basis because the journalists owe it a duty, first to the media houses, to their leaders and their listeners to get the official and accurate information.
"If any journalist came here, I would believe that the person would have come here for official government information," he told Kojo Oppong-Nkrumah, host of the Super Morning Show.
Mr Agyenim Boateng indicated that although he knew one of the journalists being accused, he had not set eyes on him in almost 14 years, adding, "he's never stepped a foot here, not at this ministry. The other young man, I don't recall him also coming here."
"So it cannot be true and it's important that we're stating the facts."
Asked whether any journalist from Joy FM had approached any official of the ministry to do a "job" for the official, Mr Agyenim Boateng said: "We do not have a booty here that we give to journalists and do not require of journalists to carry out dirty jobs for us."
The genesis
The scathing allegations against the two broadcasters follow closely on the heels of a story carried on Joy FM alleging a humanitarian gesture by Vice President John Mahama, towards the Editor of the New Punch newspaper, Mr Ebenezer Ato Sam, popularly known as Baby Ansaba.
The story suggested that the Vice President doled out an undisclosed sum to Mr Sam to give out to the bereaved family as compensation.
The presidency has since denied having given any money to Ato Sam.
The Vice President subsequently issued a press statement, taking exception to the Joy FM report, and the station has duly apologised for the inconvenience caused him.
But on Asempa FM's political talk show on Monday, the accuser, Halidu, argued that some two reporters had done the story because a certain deputy Information Minister had declined to give them bribes of $5,000 they had demanded to kill the story.
Head of Talk Programmes at Joy FM, Papa Kow Aquaye, has however indicated the station's determination to pursue the matter to clear the names of the reporters concerned as well as the station.