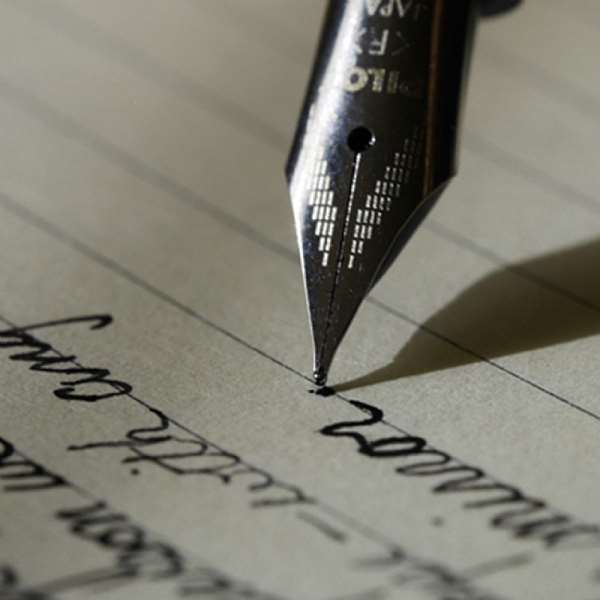 This blond-haired, blue-eyed Englishman can speak French with a Senegalese, or Spanish with a Mexican, and neither of them will be surprised that a foreigner has taken the time and trouble to learn their language. There are countless Ghanaian boggas speaking German in Frankfurt or Dutch in Amsterdam, and the Europeans don't bat an eyelid over their linguistic prowess. Why, then, is it so astounding for many Ghanaians every time they hear me speaking Twi, or watch the "British Twi" clip on youtube? The usual reaction is something like "Eye me nwonwa! Minhu bi da! ", but I really don't think it should be nwonwa at all. I'm certainly not the only obroni who speaks Ghana kasa: the first Twi dictionary was written by a white missionary, Christaller, back in 1879, and Peggy Appiah, author of the fantastic book of translated Akan proverbs, "Bu Me Be", was from the USA. In parts of New York and London where large Afro-Caribbean communities live, the indigenes are even learning market Twi. Around one million foreigners visit Ghana annually. Many of them learn a Ghanaian language, and there are many reasons why the ones that don't learn should.
Even before I left Heathrow Airport, I had already learnt my first Twi words; Awkaaba, Medaase and Bokoo. In order to show respect to my hosts, I wanted to learn their language. As I was being sent to teach in Akyem Abuakwa, the local language I wanted to learn was Twi. (Had I been sent to Amedzofe or Tumu training colleges, then I would certainly by now be fluent in Ewe or Sissala. These days I'm spending more time in the capital, and my Ga repertoire already includes much more than "Daabi, minnu Nkran".) Luckily for me, Akan also has the advantage of being Ghana's unofficial lingua franca, and I can now chat in your own language with over 12 million of you. Usually, though, I don't have to; many of those millions are akrakyefoo and anyansafoo who are sufficiently educated, eloquent and erudite to hold a whole conversation in your national language. Crucially through, many others are nananom, mmofra, adetonfoo, nkuraasefoo and ahiafoo whose English doesn't go far beyond "Obronigivemethousand" and "Iamfinethankyouandyouiamalsofine!"
If I had used only my arish rish kontomire brofo throughout my time in Ghana, then there would have been thousands of people I could never have conversed with and infinite radio and TV shows I could never have understood. People's different reactions towards me, depending upon my choice of language, is remarkable. A dozing, unhelpful secretary or sales assistant with no idea of good customer service is soon turned into a smiling, wide-eyed new best friend when I turn on the vernacular. Occasionally, English is inappropriate or does not fit the occasion. When the time comes for an outsider to attend a funeral, pray before a meal, or visit the chief's palace, it becomes a much more enhanced experience for everyone if he can slip in a simple "Due", "Awurade yeda wo ase", or "Mpaninfoo mekyia mo o!" Some Akan phrases lose vital meaning in translation: Yaa yie; Mepa wokyew, daabi; Yaa agya; and Me nsa ka o! are only a few everyday examples which have no true English renditions.
I have written previously on the woes of those seeking a UK visa. Any foreigner going the extra step and applying for UK citizenship is required to take a test on their knowledge of the English language and culture. Ghana usually loves copying all things British, even if they're not appropriate (such as heavy judges' wigs and cloaks in the hot tropical sun, a parliament with no basis in traditional African governance, and an educational system inherited from Cambridge in the 1950s). So I wonder why you don't also copy this and insist on a similar test for all the obronis in Ghana. Those who could demonstrate proficiency in a local language, and get most of the Ghana questions on "Who Wants To Be Rich?" correct, would be allowed to stay. The obroni pete I recently met, who has been mining sika kokoo here for 30 years, yet couldn't even respond when I asked him "Ete sen?", would be sent straight home and have his job, house and 4x4 given to a deserving KNUST postgraduate. The thousands more on their way to steal your sika tuntum should also learn to speak your own tongue; if nothing else, it will help them in their efforts to deceive you.
Those respectful visitors among us will observe rules of cultural etiquette such as never use the left hand, smell food brought to us, or cross our legs when with a chief: we should also extend this to some language learning, at least "Yes I am/ No I'm not married", because that's what we always get asked. We should try to adapt our own English accent, syntax and vocabulary to Ghanaian English (a subject which warrants a whole new article). Ghanaians are always inviting us to church so you can laugh at us dancing; find us one of the many bilingual churches and turn it into a language lesson too. If a woman with yams on her head is shouting "Bayere O! Bayere!" and her friend is yelling "Borodo!" while shoving a loaf of bread through the car window, then that's learning Twi just by sitting in traffic. Tro-tro inscriptions also give great lessons. Tourists would do well to heed the advice of Suro mmaa, Sika mpe rough and Asem da onipa so Atemuda. Think about it like this: if some Somalian or Nigerien came to visit an obroni in Europe or North America, but didn't learn any of his language and insisted on speaking Swahili or Hausa, how far do you think the obroni's hospitality would stretch?
Ghana is going to continue to attract more and more Kwesi and Akosua Broni tourists, volunteers, foreign investors, and those who, like me, are escaping from a Burning Babylon to seek refuge on Mount Zion. We thank you for your wonderful hospitality, but perhaps, after you have given us a warm and hearty Akwaaba, you should make sure that we know the correct response. Also, allow us to learn your language by helping in the kitchen, coming to the market with you, or doing your kids' homework with them. Don't just give us a plastic chair and ask us what we will take- we're not colonial masters anymore.
Treat your guest as a guest for two days, and on the third day give him a hoe.
Ian Utley is the author of
"Culture Smart! Ghana, the Essential Guide to Customs and Culture"