Separated Bangladeshi twins leave hospital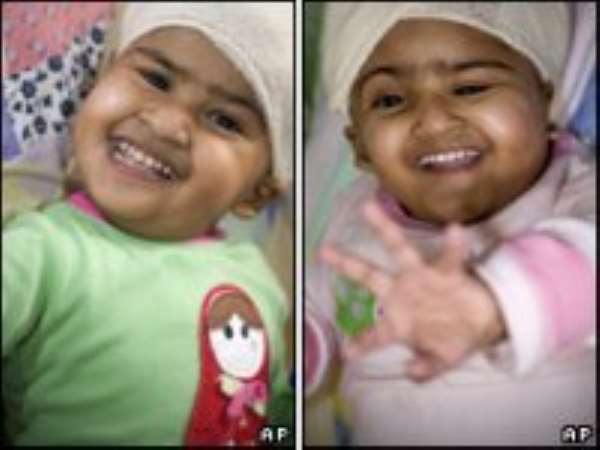 Two Bangladeshi girls, who up until last month were joined at the head, have left hospital. The twins made a much better recovery than expected from the marathon operation which separated them. The former conjoined twins Trishna and Krishna have amazed doctors at the hospital in Melbourne where they were being treated.
Both are now finding their feet, a change from their old habit of crawling round the floor. The twins were born with their brains fused together, and were given only a 25% chance of both surviving the operation to separate them.
But they have amazed medics with their resilience and recovery, following last month's 32-hour operation.