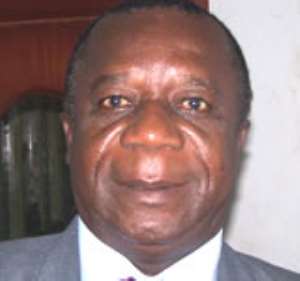 Mr Michael Nsowah shown the exit

The National Coordinator of the Ghana School Feeding Programme, Mr Michael Nsowah, has been dismissed as the head of the programme.
Mr. Joseph Yieleh Chireh, Minister of Local Government and Rural Development, confirmed this to host of Joy FM's Super Morning Show, Kojo Oppong-Nkrumah on Monday.
He stated that the coordinator was given his dismissal letter on last Friday.
The Minister said Mr Nsowah was on contract and his appointment was simply "terminated".
Mr Michael Nsowah contract was due to expire in June next year. He was the former Director General of the Ghana Education before being sent to the School Feeding Programme.
When asked for reasons for the termination, the Minister replied "there is no reason".
"This was mutually agreed on, why should there be a reason," he retorted.
The host of the programme enquired about the response and mood of Mr Nsowah when he was asked to vacate his post, to which Mr Yieleh Chireh responded; "He (Nsowah) feels good to move on".
When asked if the decision was not connected to the recent impasse between the National Coordinator and some assemblies over the 'unlawful' abrogation of contracts involving caterers engaged by the previous administration, he replied: "You are assigning that reason."
Mr Nsowah weeks ago objected to the directives by chief executive of some assemblies to change caterers of the programme without recourse to contracts signed, and employ new ones believed to be sympathizers of the current administration.
He argued it was not right and that he the coordinator had even been informed of the action, but government spokespersons justified the action.
Meanwhile as and when a new head would be appointed to take charge of the programme is not known, but the Minister promised it would be "very soon; very, very soon".
He said in Mr Nsowah's absence, the chief director would take over until a substantive co-ordinator is appointed.
Mr Nsowah has also confirmed his dismissal to Joy FM.
Story by Isaac Essel
Myjoyonline.com/Ghana