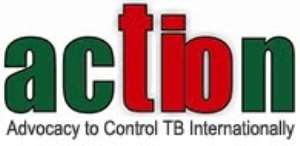 Tuberculosis (TB) is among the biggest killers of people living with HIV (PLHIV) even in the era of increased access to anti-retroviral therapy (ART). TB incidence and recurrence rates, even if reduced by ART, remain high in PLHIV. The risk of developing active TB disease in PLHIV with latent infection increases up to 15% annually, in contrast to a life time risk of 10% among HIV negatives. PLHIV have significant increases in the incidence of smear-negative pulmonary and extra-pulmonary TB, which are difficult to diagnose and have inferior treatment outcomes, including excessive early mortality.
Extra-pulmonary TB is TB of any other part of body except lungs (TB in lungs is referred to as pulmonary TB). For public health reasons, governments want to find all cases of pulmonary TB as they are spreading TB through cough (infectious) – but cases of extra-pulmonary TB don't spread TB by coughing, and is not easy to transmit. Apparently pulmonary TB gains more public health priority from the governments. However, PLHIV are at an increased risk of developing extra-pulmonary TB - for instance, lymph node TB is common among PLHIV. To reduce TB related mortality in PLHIV, preventing, diagnosing and treating extra-pulmonary TB is as much a public health priority as pulmonary TB is.
According to the data of Revised National TB Control Programme (RNTCP) in India, out of the total new TB cases in first two quarters of 2008, 18% were of extra-pulmonary TB. Since 2004, cases of extra-pulmonary TB have increased by 3% in 2008, as per RNTCP data. Out of these extra-pulmonary TB, 30% were of pleural effusion, 10% abdominal TB, 8% bone TB, 47% lymph node TB, 2% TB meningitis and 3% TB elsewhere in body except lungs. More than 11,000 people had died due to extra-pulmonary TB (2005-07) in India alone.
If we box ourselves into single-disease control (TB control), then PLHIV are not epidemiologically significant as they are more prone to sputum-negative and extra-pulmonary TB - which is apparently not a public health priority for governments. If we think out-of-the-box about social justice, then is death of PLHIV from sputum-negative and extra-pulmonary TB not epidemiologically significant?
Still, RNTCP doesn't directly include diagnosis of extra-pulmonary TB in their programmes. "Diagnosis of extra-pulmonary TB is not covered by RNTCP - only treatment of extra-pulmonary TB is covered" says Mamta Jacob, Advocacy Officer, ACTION India (Advocacy to Control Tuberculosis Internationally). "Medical colleges provide diagnosis services for extra-pulmonary TB and then patients can be referred to treatment for extra pulmonary TB at RNTCP" informs Mamta. However, about 70-80% of patients go to private sector in India at the first symptom. Medical colleges are mostly in public sector and provide tertiary level super speciality care. It is clearly not the best way to early diagnose PLHIV with extra-pulmonary TB and provide treatment and cure. The cost of diagnosis of extra pulmonary TB in private sector is quite prohibitive: it varies from Rs 1500-6000 (USD 30 to USD 120).
ACTION India is located in the offices of Indian Network of People living with HIV (INP+) - rightly so - affected communities have realized the public health outcomes of TB and HIV collaborative activities and integrated their programmes but the government of India's RNTCP and National AIDS Control Organization (NACO) are yet to work so collaboratively at all levels.
As commitment for scaling up TB and HIV collaborative activities go ahead at all levels, one wonders when will RNTCP include diagnosis of extra-pulmonary TB in its programmes across the country! PLHIV communities have been striving for ensuring access to affordable essential medicines, and with increased risk of developing extra-pulmonary TB among PLHIV, they should be prioritising advocacy for affordable diagnosis and treatment of extra-pulmonary TB.
"It is important to always think of extra-pulmonary TB, and not just pulmonary TB amongst PLHIV" wrote Taline Haytayan, the Key Correspondent Team coordinator at the International HIV/AIDS Alliance, in one of her lead on-site articles from the recently concluded 9th International Congress on AIDS in Asia and the Pacific (ICAAP) - read the full text of her article online at: http://healthdev.net/site/post.php?s=5806
About ACTION India:
ACTION India engages in country-level advocacy efforts to increase funding and demand for TB control programs and address policy constraints to diagnosis and treatment in India. ACTION India works directly with the Indian government, multilateral agencies including the World Bank and Global Fund to Fight AIDS, TB, and Malaria (GFATM), the World Health Organization (WHO) and other technical organizations. ACTION India is part of an international partnership of advocates working to mobilize resources to treat and prevent the spread of TB. ACTION's underlying premise is that more rapid progress can be made against the global TB epidemic by building increased support for resources for effective TB control among key policymakers and other opinion leaders in both high TB burden countries (HBCs) and donor countries. The ACTION project, currently funded by the Bill & Melinda Gates Foundation and other donors, uses cutting-edge advocacy strategies to support country-specific and global solutions for the control of TB. For more information on ACTION, go to: www.action.org
Bobby Ramakant, CNS
(The author is a World Health Organization (WHO) Director-General's WNTD Awardee 2008, and writes extensively on health and development. He is also a Fellow of Citizen News Service (CNS) Writers' Bureau. Email: [email protected])
Ghana / Africa / Modernghana.com