State to pay $1bn in judgement debts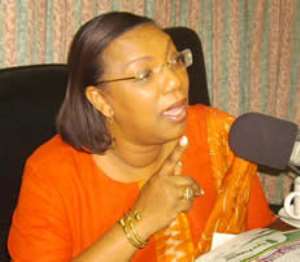 Attorney-General Betty Mould-Iddrisu

Government has hinted it may be required to pay over $1 billion in judgement debts to Ghanaians who have won cases against the state.
Attorney-General Betty Mould-Iddrisu disclosed this when she took her turn at the Meet the Press Series in Accra on Tuesday.
Mrs Mould-Iddrisu however said she had been instructed by the president to negotiate some of the "more compelling judgement debts."
"There are numerous judgement debts against this government and this had dated back, especially over the last eight to ten years.
"State attorneys have had to defend government on several issues bordering mainly on land ownership and claims for payments for executed contracts."
Meanwhile the A-G has also hinted the prosecution of Issah Mobila is set to resume soon.
Though three suspects have been undergoing prosecution in Tamale, Mrs. Iddrisu said the A-G's department could begin the prosecutions in Accra later this month.
She said the Director of Public Prosecutions has been following the issue to ensure a speedy execution.
Alhaji Issah Mobila in the wake of the 2004 general elections was invited for questioning by the police for allegedly possessing illegal weapons.
He obliged but was subsequently handed over to the military, in whose custody he died.
A pathology report conducted by Dr. Kweku Adomako Boateng of the Okomfo Anokye Teaching Hospital in Kumasi revealed that Alhaji Mobila died of a collapse of his left lung, fractured ribs and severe multiple aberrations suspected to have been the result of severe beating.
Initial reports from the military had suggested the deceased died of stomach pains.
Story by Fiifi Koomson/Myjoyonline.com