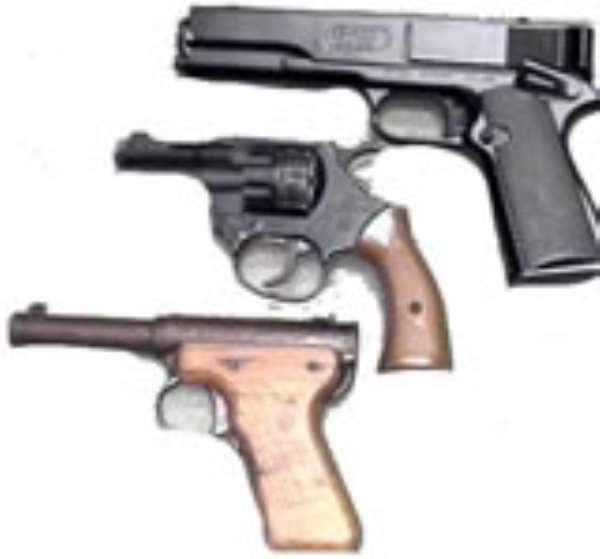 A group calling itself the Concerned Mamprugu Youth Group of Bawku has raised red flags over government's handling of the Bawku crisis.
The group is accusing the Interior Minister, Cletus Avoka of bias in the Bawku conflict which has claimed innocent lives and property.
The ethnic based clashes have been between the Mamprusis and the Kusasis in the Upper East Region of Ghana.
At a press conference in Bawku on Tuesday, the spokesperson of the group, Osmanu Bukaru Imoro, said the Interior Minister is exploiting his political position to satisfy his ethnocentric ideals.
He said Cletus Avoka, a Kusasi, is out to subdue the Mamprusi youth in the area, and continues to harass them, all in the name of coiling clashes in the region.
According to him, the Military is also used by the minister to harass and imprison the Mamprusi Youth in the area.
In a subsequent interview with Citi News, Osmanu Imoro alleged 26 Mamprusis were on Monday night unjustifiably arrested whilst sleeping, and sent to prison by the military.
These actions, he claimed, are to make the Mamprusis flee from the region.
He also accused the military of unprofessional conduct, saying "they search rooms, collect monies and mobile phones and fail to return them."
According to him, on occasions where weapons were found in the homes of Kusasis they were left to go free due to their relationship with the Interior Minister.
He said "government is playing to the gallery but not interested in finding a lasting solution to the problem."
Instead of the continues curfews imposed on the area, Osmanu Imoro Bukari called on the government to liaise with the National House of Chiefs and the Supreme Court to find lasting solution to the clashes.
Story by Nathan Gadugah/Myjoyonline