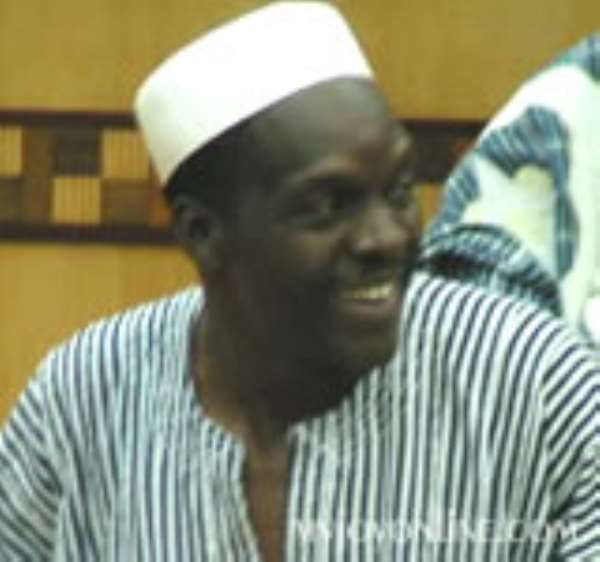 The Majority Leader in Parliament, Hon. Alban Bagbin, has been quoted by the media as saying that Members of Parliament would demand from the government to buy them cars for their official duties, instead of giving Parliamentarians loans to buy cars, which always generates controversy.
Hon. Bagbin, who was addressing a news conference in Accra last Friday, was not happy about the way some Ghanaians behave whenever loans are given to MPs to buy cars.
The Majority Leader also disclosed at the same news conference that government had made Available GH¢ 30, 000 to each MP to rent accommodation for two years.
The legislative wing of government plays a crucial role in every democracy, therefore, Hon. Bagbin's call on government to provide MPs with official vehicles to perform their duties is in the right direction. The Chronicle, however, thinks that the time is not ripe yet for government to provide all the 230 MPs with official cars, because the economy cannot simply support it.
If there is public outcry against the loans given to MPs to buy cars, it means parliament itself has failed to educate the public to understand that the money is not a gift but a loan facility that would be paid back.
Looking at the way state property are handled in this country, one would wonder if the cars, when provided by the government, would be in good condition for the next MP to also come and use.
The Chronicle thinks the status quo, where MPs are given loans to buy cars of their choice must be maintained, because given our culture of maintenance, government would be compelled to raise funds to purchase another set of cars for new MPs in the next four years.
It is obvious that the MPs are feeling the pain of going to the open market to purchase the cars with loans that have high interest rates and would want to pass the burden to the government.
It is very interesting that the Majority Leader, who is calling for complete separation of powers between the executive and the legislature, would now turn round to ask the executive to buy them cars.
This completely defeats his argument on the subject of separation of powers, because if the executive should shoulder this financial burden for parliamentarians, won't it imply that parliament could be seen to be in the 'pocket' of the executive?
On the issue of GH¢30,000 to each MP to rent decent accommodation, the Daily Graphic, which reported the story did not state whether the money was free or not, but it again raises questions as to whether it was justifiable to sell the Sakumo SSNIT flats to members who occupied it.
We believe that if these flats had been maintained, leadership of the house would not be struggling today for accommodation for its members.