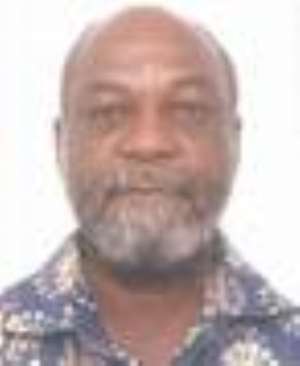 Prof. Kwame Karikari, Executive Director of Media Foundation for West Africa
Prof. Kwame Karikari, Executive Director of Media Foundation for West Africa has described as dangerous the situation where politicians were constantly owning media houses and throwing ethics and professionalism to the wind.
He said politicians were also using such media to persecute their political opponents.

Prof. Karikari who was sharing his thought during a symposium on "Reflecting on the first 100 days of Prof. Atta Mills's Presidency" organised by the Danquah Institute in Accra on Monday, called for urgent steps to pass the Broadcasting Bill to law to save the nation from drifting to a civil war similar to what happened in Rwanda.
He said the dangerous utterances of some radio presenters and leading members of some political parties on FM Stations during the 2008 elections could have slipped the country into the brink of a civil war.
He alleged that some of the personalities who perpetuated such dangerous acts on radio had been rewarded with ministerial appointments and described the December 7, 2008, till the day the final results were declared as "the worse time in the media in Ghana".
According to Prof. Karikari, the knee jerk reaction of the director-general of the Ghana Broadcasting Corporation (GBC) to a complain by some activist of the National Democratic Congress (NDC) about the composition of panelists of a television programme had a semblance of censorship which should not be allowed to happen again.
He said another problem that the media in Ghana was facing was how to be critical without being partisan and how to be adversarial with decent language.

He added that those who have been able to achieve these virtues had made their mark as very objective and respected media houses in the country.
Mr Kweku Sakyi-Addo, a broadcast journalist expressed worry about a recent directive from the Ministry of Information urging all foreign media practitioners who wanted to film documentary of some parts of the country to seek clearance from the ministry ,and also show such films to the ministry before they could be broadcast in their home country.
He said the directive which was issued in March 2009 and withdrawn later was similar to another one issued in 1999.
He added that it was of no use because of the current information technology architecture, where even cellular phones could be used to film any part of the country and posted on the Internet for the whole world to view.
Mr Sakyi-Addo described the move as a kind of censorship "in a cottage industry within the Ministry of Information" and also could create room for some unscrupulous civil servants to extort money from some foreign media practitioners.
He suggested that just as countries with high crime and HIV / AIDS rate like South Africa and Nigeria had been able to tell the world about their best part, Ghana must also emulate such example and refrain from censoring foreign media.
Mr Raymond Archer, the Editor-in-Chief of The Enquirer, wondered why President J.E.A. Mills saddled himself with a lO0-day promise instead masking for a honeymoon to settle down properly.

He appealed to the media in Ghana to channel their pages and time on their airways to productive use and not to throw mud at each other in the profession.