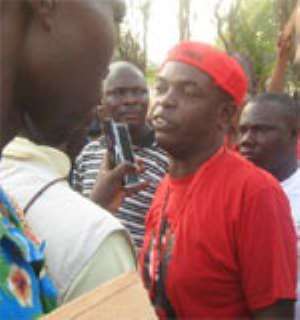 The Committee for Joint Action (CJA) led by the Managing Editor of the Insight newspaper, Mr Kwasi Pratt, stormed Parliament House of Ghana during today's vetting of Ministers.
The CJA this time, did not go to protest against the appointments committee, but to cheer and give their support to two of their members, Dr Edward Omane Boamah, Deputy Minister Designate for Environment and Science and Mr. Samuel O. Ablakwa, Deputy Minister Designate for Information who have been nominated and are going through vetting today.

In an interview with Peace FM sources, the CJA members said, they were there for peace and to show their loyalty to their Members, who have been nominated by the President, but not to interrupt the appointment committee's work.
By John A. Nyaaba