Okudzeto apologises over ex-gratia comments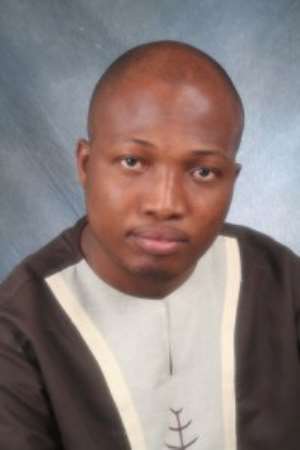 A Deputy Information Minister designate, Samuel Okudzeto Ablakwa has apologised for using foul language in describing the ex-gratia award for retiring government officials.
He reportedly described the ex-gratia as 'vulgar' and 'inward looking'.
Mr. Okudzeto apologised for using such 'hash' words in reference to the ex-gratia at his vetting on Friday, April 03, 2009.
He addressed questions on his conduct as a student leader that led to a demonstration which resulted in destruction of school property of the University of Ghana.
A member of the Appointments Committee of Parliament asked what the guarantee is that, he will not if approved used the tools of communication to instigate unnecessary demonstrations.
The nominee explained that as president of the National Union of Ghana Students, he only issued a statement on electoral disputes on the university campus.
According to him, he did not take part in the said demonstration.
In any case demonstrations, he argued were permitted by the laws of the land and must not be demonised.
The articulate former NUGS president, however, stammered when it came to answering questions from the Minority Leader, Osei Kyei-Mensah-Bonsu.
Mr. Kyei-Mensah-Bonsu admitted suffering a temporary disability by the demeanour of the nominee.
Okudzeto was last of the nominees by the president for ministerial and deputy ministerial appointments.
Story by Malik Abass Daabu