PNC starts bold membership drive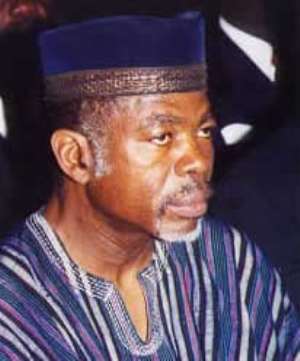 The People's National Convention (PNC) party has launched a new and attractive party membership card that will be distributed to all its old and new members for a fee throughout the country.
It has also commissioned a team of analysts to undertake a more scientific study of the party's performance and make recommendations which would add to the party's efforts at repositioning the PNC in a better place in the political landscape of the country.
The National Chairman of the PNC, Alhjai Ahmed Ramadan, who stated this at a press conference to launch the party's new membership card in Accra Thursday said the party was resorting to these moves because it was not happy about its political fortunes both in terms of popular votes and parliamentary seats that dwindled in the 2008 elections.
At the function were the 2008 presidential candidate of the party, Dr. Edward Mahama, and the General Secretary, Mr. Bernard Mornah.
He explained that the study would involve both members and non-members of the party to ascertain why the party's fortunes had ebbed, why the people did not vote for the PNC and what should be done to ensure that the PNC's mass mobilization agenda became successful.
According, to Alhaji Ramadan, the party was aware of some reasons that partly contributed to its problem which include various court cases against it before its national delegates congress to elect a presidential candidate even in the heat of the electioneering.
He said the party could not also get into close contact with most of its supporters which prevented such members to work assiduously at enhancing the chances of the party to win the elections.
He said part of the work of the experts who will undertake the study is to ascertain the viability or otherwise of early congress for the selection of both presidential candidate and national executive.
In an answer to a question, the PNC Chairman said the reduction in the number of valid votes and seats in parliament for both the PNC and the Convention People's Party (CPP) offered the two parties the best opportunity to come together.
The CPP's seat has reduced from three to one, while that of the PNC dropped from four to two.