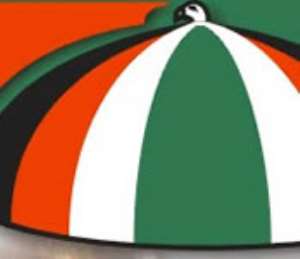 The Ashanti Regional Secretary of the National Democratic Congress (NDC), Mr Doe Tamakloe, has said the NDC is not intimidating anybody but rather allowing the rule of law to work and prevail in the country.
He said the NDC was performing its constitutional duties and would not be deterred by the negative propaganda.
There have been allegations of intimidation of supporters of the opposition New Patriotic Party by members of the NDC.
In an interview with the Daily Graphic, Mr Tamakloe said the economy of the country was being reviewed and appealed to all to remain calm, saying, "There are enough 'beds' for everybody in the country."
He said no amount of machinations and banner headlines by some media organisations could set the clock of progress backwards and that the development agenda of Professor J.E.A. Mills and his NDC government would redeem the country's economy.
He disclosed that the presidential commission interviewing persons for the appointment of Metropolitan, Municipal and District Chief Executives (MMDCEs) would complete its work at the end of this month.
Mr Tamakloe said with the MMDCEs in place, the issues of sanitation, education and health would be brought to the fore.
Regarding the situation in Kumasi, he said issues of hawking on pavements and the streets would be handled by the incoming chief executive and expressed the hope that sanity, good judgement and understanding would prevail.
On the issue of employment and training, Mr Tamakloe said the party in consultation with the metropolitan, municipal and district assemblies would map up strategies to be presented to the government for consideration.
This, he said, was in line with NDC's manifesto.
He urged the youth to form viable farmers' cooperatives to enable them to benefit from the party's youth in agriculture policy.
He said many of the youth in the region were yearning to take advantage of the many opportunities available to them under Professor Atta Mills's administration.