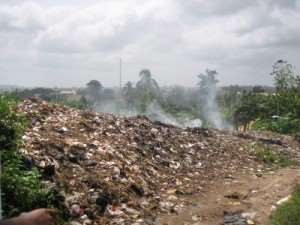 Mr Kwaku Akpotosu, Tema Metropolitan Coordinating Director, said on Wednesday that there was the need for households to pay for refuse collection to facilitate proper management of waste in the country.
Mr Akpotosu said "refuse collection should not be free because until we start paying for it, we will still be saddled with filth."
He said this during the launch of a major clean-up exercise in Tema to be held on March 21 by the Tema Metropolitan Assembly (TMA) and the Environmental Service Providers Association (ESPA).
He said district assemblies were finding it difficult to efficiently manage waste due to lack of funds and worn out logistics.
"Paying for waste disposal will provide the assemblies with resources to rid the country of filth."
Capt Frederick Amoh-Twum (RTD), Chairman of ESPA, said the association, which is made up of 45 waste management companies nationwide, would clear heaps of refuse at Kakasunanka, Community One market and Community Nine.
He said even though Ghana generates some major revenue from the Tema metropolis, it has been neglected in waste management as most clean-up exercises are carried out in Accra, Kumasi and Takoradi.
He said ESPA believes that clean-up exercises could bring sanity into the waste management sector until lasting measures were put in place to check the filth in the country.
GNA