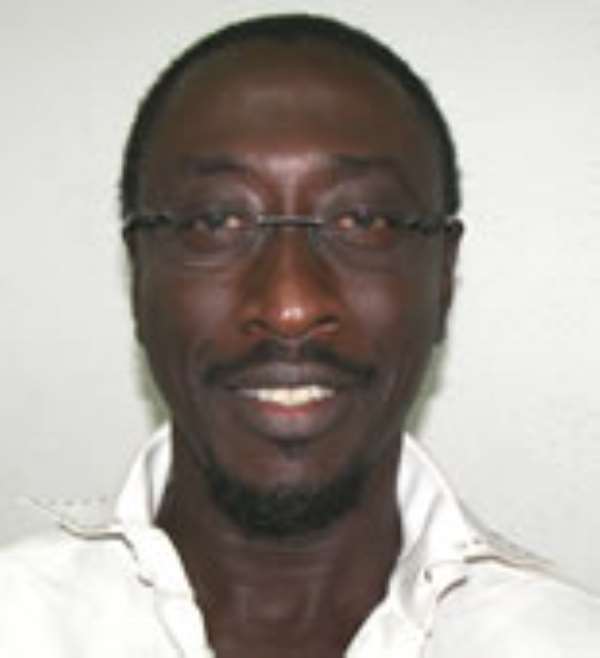 If it was that easy and sensible instituting a National Award higher in value and name than the Star of the Eagles of Ghana that was unceremoniously and "arrogantly" created by the ex-president Kufuor, I would have done same for Mr.Kwaku Sintim Misa.

KSM as he is affectionately called individuated himself in his field of stand-up comedy and comical talk show hosting to such an extent that, he succeeded in depriving all other television stations of viewership on Friday evenings when his famous and stage buster program "Thank God It's Friday" (TGIF) is being screened on Metro TV.

Instead of choosing notoriety as a criterion for popularity as being done by many, he subscribed to the idea that, the world is big enough to contain him and small enough to know him, hence his excellent display of talent and brilliance which has made him a national asset rather than an eyesore.

KSM's tenacity and ingenuity is unparallel while his innovativeness is unmatched.

He is unarguably one of, if not the best stand-up comedian in Africa. His rib-cracking and highly Educative performances put him ahead of the likes of Basket Mouth, I go Die, Gordon, Okey Bakasi and Lepacious Bossey all of Nigeria and many others.

TGIF has featured an unbelievable array of personalities ranging from His Excellency J.E.A Mills, Nana Akufo-Addo, Mr. Tsatsu Tsikata (the law prodigy), Ozwald Boateng to the likes of the boss player and radio gem - Komla Dumor, Kojo Oppong-Nkrumah - the sleek operator and other great people from the world of business.

This program also unearthed and showcased very wonderful talents which hitherto had been relegated to the back burner by the society.

KSM gave voice to the voiceless and strength to the weak. His program projected and promoted great and hidden talents in our societies. It is an undisputable fact that, no single individual has ever hosted such personalities from divers backgrounds and fields as KSM does on TGIF.

If nothing at all, KSM has succeeded in giving a comical twist to potentially violent and explosive political issues that cropped up before, during and after the December general election.

Dear reader, do you know that all these numerous achievements notwithstanding, Mr. Kwaku Sintim Misa is yet to be given a National Award?
In fact, while KSM was ignored during the last national awards day, the likes of Egya Koo received awards in the comedy and art segment which he hanged on his neck like "cooper chain."

The worst was the man who said during his Ministerial vetting that "I did it for the country".

I mean the man who has the uncontrollable sexual libido. I suppose you also know that, even dismissed ministers were awarded, with the most staggering being the point where the President dressed himself with the highest award like an "IGWE" from Ibo land.

Dear reader, don't you think that KSM deserves some recognition in the form of a National Award? If dismissed Ministers could be "dashed" National awards like "PK," then I think KSM deserves better. It is my prayer that the NDC regime would not reduce our National awards to "Kaklo" but would be prudent in awarding only deserving people.

I would even suggest that KSM should be inducted into the Comedy Hall of Fame.

He deserves it.
Written by Nunya Akumey-Affizie [[email protected]]
Student of London School of Journalism