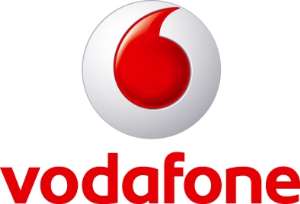 …workers enriched by GH¢100,000 Disengagement package
Vodafone Ghana recently announced a Voluntary Disengagement Package for staff members who wish to disengage themselves from the services of the company.
A statement issued by the company said it had noted a widespread desire and intention on the part of a significant number of members of staff to end their employment relationship with the company if a beneficial package is arranged.
The company had always had a programme in place aimed at providing an exit strategy to staff members who no longer want to be with the company and want to trade their expertise elsewhere; either in other sphere of business or to set up their own private businesses. This was however, stalled because Ghana Telecom then could not provide special packages to facilitate the process.
The initial announcement was made at an in-house durbar at which it was explained in complete terms to all who were present that it was indeed a VOLUNTARY exercise, thus leaving the choice of moving out of the company in the bossom of individual staff members.
For the records, when Vodafone acquired 70 per cent stake in Ghana Telecom last August, there were 4,200 members of staff. Today, the total number has edged slightly to 4,088 through an exercise where staff on their own accord exited from the company as per agreed laid down procedures under the Collective Bargaining Agreement.
The fact of the matter is that Vodafone as part of efforts to not just "hit the ground running", but 'running at HIGH speed", has embarked on a comprehensive organizational transformation exercise specifically aimed at positioning Ghana Telecom as the telecom company of choice in Ghana within the shortest possible time.
The exercise also seeks to improve customer access to its services, making the company's operations more effective and highly efficient by adopting strategies that would ensure that Vodafone Ghana achieves its targeted business objectives and deliver better service to all of its stakeholders beyond what pertains on the market today.
Briefing the media in Accra, Mr David Venn, CEO Vodafone Ghana stressed that the ongoing changes in the company includes deepening and expanding the company's technology base, making the network platform more adaptable to service oriented techniques that will fall in line with modern customer tastes and orientation.
The company has also embarked on a comprehensive training exercise in strategic areas of the business, with staff receiving significant in-house and external training to meet the demands of
the new business direction of the company.
It is in this vein that the current Voluntary Disengagement Eexercise must be seen. Do not forget, that staff for innumerable reason, could decide to remain in the company and adapt to the emerging technological trends that has set the company apart across many countries in the world. Similarly, the number that decides to remain will be "very welcome" in the words of Mr Venn
For those who think the deal is a raw one, intended to just dump staff from the company, you must think again! Why? Management has worked out a deal, which a number of potential applicants I talked to call "mouth-watering".
The package for employees who are 45 years old is three (3) months salary for each year worked or part thereof, calculated from November 01, 1974.
Calculation of the package is based on the staff members' basic salary.
Staff members who are 45 years and above will get a retirement benefit plus a special incentive (total shall be equivalent to three (3) months salary for each year worked or part thereof, calculated from November 01, 1974). Staff who are below 45 get a package also equivalent to three months of their basic salary multiplies by the number of years they have worked for GT.
It must be noted that the package is a special one-off package which will not apply to future voluntary retirements.
All applications received shall be analyzed and appropriate feedback provided within reasonable time. Employees whose applications are accepted shall have their entitlements computed and payment made into their balance accounts before the end of March, 2009. Additionally, clear exit procedures will be communicated for the benefit of employees.
For some who are outside the company and even within, any apprehension is understood and expected. But what is key is that staff members have the absolute CHOICE to go or stay on in the company that they have come to enjoy.
It is not an idea intended to throw out staff who have labored for 25, 30 years and more in anyway. Indeed, staffs who take advantage of the package will be getting close to forty (40%) per cent more of what they otherwise would have received if they had stayed and approached the real age of retirement.
Some persons are still pointing to the fact that "We told you so", indicating that they did say that the new administration would definitely "sack" workers. They may be right. But the very workers for whom they may be "fighting" for know better and are far happier now than ever before. The fact being that they immediately have access to funds that they otherwise would never have had perhaps in their lifetime.
On the flip side I want such people to realize that, sometimes it works to your advantage to have such an opportunity. I mean the opportunity to receive about a GHC 100,000.00, that is GH 1,000,000,000.00, a billion old Ghana Cedis) or more! This is a figure that many Ghanaian workers, in this country, of very reputable companies NEVER had the opportunity of getting no matter how hard they worked!
Many more of those who take advantage of the package can become suppliers or business partners of Vodafone and make a better economic impact for or of their lives in the near future.
Credit: Gideon A. Sackitey