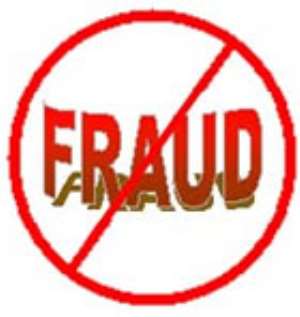 The military officer in charge of payments to the Ghana Battalion on peacekeeping in the Democratic Republic of Congo, Capt. Daniel Nikyi, has been arrested in Morocco and brought down to Accra to answer the charge of misappropriating $300,000 belonging to the peacekeepers.
Capt. Nikyi, who had been sent on another mission in Morocco upon his return from Congo on United Nations observer duties, was repatriated to Ghana to face the charge immediately the issue was raised.
Military sources said upon his repatriation, Capt. Nikyi was put under close arrest at the 37 Military Hospital Army Mess in Accra.
According to the source, Capt. Nikyi had also been arraigned before a Court Martial empanelled by the Military High Command.
The source said he had gone on a spending spree and acquired a lot of properties with the stolen money.
The military authorities also moved to locate some of the assets bearing Capt. Nikyi's name which it believed were acquired with the money.
It gave the breakdown as a three-bedroom self-contained house on the Spintex Road estimated at $70,000, another at Kasoa, estimated at $35,000, and a store at Kasoa, estimated at $32,000.
Other properties are two Kia trucks valued at $20,000; a water tank which is mounted on a Kia truck, costing $1,000; a canopy for a Kia truck at $400; two sets of spinning equipment valued at $14,000; canopies for hiring, $8,000; mattresses for hiring, $7,000; a store at Mallam Atta Market in Accra, $10,000; a building materials store at Kasoa, $15,000; one plot of land at Kasoa, $5,000; a 42-inch plasma TV, $2,500; a home theatre set, $1,000; three water pumping machines, $1,500; a generating set, $600; water hose for tanker, $400; poly tank, $300; two split air-conditioners, $1,300; a set of furniture, $600, and commission to agent for search of building at Spintex, $3,500.