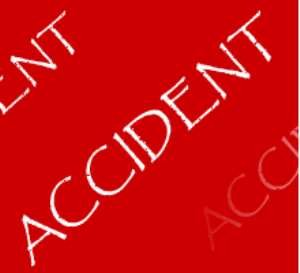 Eleven people have been confirmed dead in an accident on the Accra-Winneba road.
Several others got seriously injured in the accident which occurred on the Okyereko Bridge on Monday morning.
The accident occurred when the driver of a Ford vehicle ran into a stationary articulated truck by the road.
Central Regional Police Commander DCOP Akayire Kampara told Joy News efforts were being made to save the lives of the injured.
He blamed the accident on the driver of the Ford, who is among the dead, who was said to have been over speeding prior to the accident.
DCOP Kampara said the driver ignored signals by the police to stop and sped away.
In attempt to overtake another vehicle on Okyereko Bridge, he saw an oncoming vehicle tried to avoid a head-on collision.
In the process, the driver rammed the vehicle into the stationary truck.
Monday's accident follows a series of similar fatal accidents witnessed last month on the same highway.
The fatality is so high that transport managers in the country are asking questions as to what the causes of the latest frequent fatal accidents are.
Story by Malik Abass Daabu