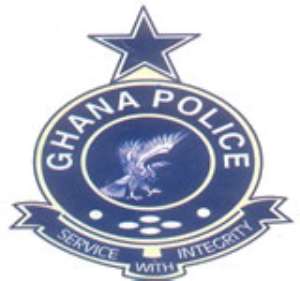 A 42-year-old unemployed is in the grips of the Doansoman Police in Accra for allegedly conspiring with two other men to dupe his wife.
The other suspects, namely, Mallam Saba Adama and Kofi Isaac 32, are on the run and are being sought after by the police.
Police Superintendent Alex Yartey-Tawiah, the Dansoman Divisional Commander told The Spectator that Emmanuel Yaw Owusu, has been married to Mary Anokyewaa for the past two years.
He said, a couple of weeks ago, the husband went to the wife and demanded GH¢6,000 for some spiritual fortification to make them rich.
The wife was hesitant to give that amount as she was not earning enough from her work. The suspect suggested to the wife to assist him borrow some money from a friend, a taxi driver.
The suspect and the wife went to the taxi driver friend who agreed to help them withdraw money from the bank. Transaction time was too short however, making the wife suspicious.
The three thereafter hired a car to the "Mallam," Saba Adama at Aplaku, near Accra for the spiritual assignment.
On reaching the shrine, the Mallam asked them to go and buy some items from Kumasi.
The suspect asked the wife to lend him GH¢450 cedis to enable him travel to Kumasi for the items.
The wife released the money to the suspect who gave it to the Mallam.
The money was in turn given to another person to buy the items when coming from town.
The suspect and the wife left the Mallam and did not hear from him again.
A week later the taxi driver who lent them GH¢6.000 started demanding his money.
The suspect asked the wife to hand over documents to the house, built by the woman in which they were staying, to be given to the taxi driver to defray the debt but she refused.
The taxi driver then reported the case to the police which led to the arrest of the wife to make good her indebtedness.
Upon interrogations, the police found out that the wife was innocent and consequently released her.
The suspect was arrested at his hide-out at Aplaku.