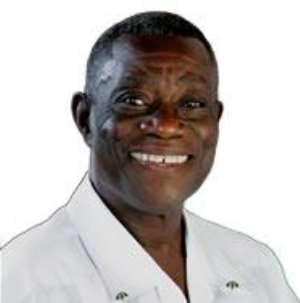 President John Evans Attah Mills on Friday said peace was basic for national development and asked Ghanaians to strive to maintain the peace that the country now enjoys.
"Ghana must strive to maintain peace; peace supersedes everything" President Mills said in Accra.
President Mills made the remark when a delegation from the National Peace Council (NPC) led by Cardinal Peter Appiah Turkson, the Chairman paid a courtesy call on him at the Castle, Osu.
The delegation congratulated the President on his assumption to the highest political office of the land and assured him of the Council's preparedness to assist to foster national coercion through peace building.
The President commended the Council in its effort in promoting peace at Ghana's last General elections and the present peace that the country enjoys.
The President urged the members to maintain the neutrality of the Council to preserve the national unity, adding that government would be interacting regularly with the Council ensure peace in the country.
Cardinal Turkson said the Council had noted with gratification the President's pledge to be for all the citizenry and it was the prayer of the Council that God would grant the president wisdom and strength to work and unite Ghanaians to bring hope and joy to each and every one.
The NPC, he noted had since its establishment in August 2006 maintained neutrality and impartiality in all its activities, and work with all stakeholders irrespective of their religious, ethnic or political affiliation.
The council appealed to the president to assist in passing the NPC Bill currently at the Ministry of Interior into law to make the Council effective.
The Council presented a report on its activities to the President and prayed for him as well as the nation.