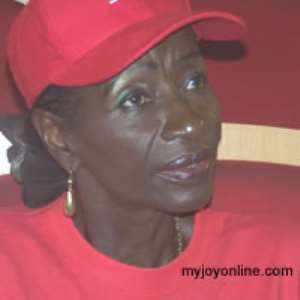 Ms Sherry Aryittey, minister-designate for Environment Science and Technology has dismissed allegations impugning acts of corruption in the divestiture of Nsawam Cannery.
She told the Appointments Committee of Parliament during her vetting on Monday, due process was followed in the divestiture programme which saw off Nsawam Cannery into Caridem.
"The Divestiture Implementation Committee is an agency, a commercial entity which has the right to sell state assets to interested party."
"All procedures were followed in the sale of Nsawam cannery," she insisted.
Ms Aryittey together with other trustees of Caridem have been fingered by an audit report for acts of corruption in the purchase of the state asset and were dragged to court by the previous government.
But the then Attorney General, Joe Ghartey, entered into a nolle prosequi (I shall no longer prosecute) before the party left office.
With President Mills' nomination of Sherry Aryittey as minister of Environment, a group calling itself Alliance for Accountable Governance petitioned parliament, asking for her to be disqualified on the basis of the 'damning' audit report.
But Ms Aryittey argued the petitioners have no case.
Minority Leader Osei Kyei Mensah Bonsu asked if it was the mandate of the DIC to advise the president on what state asset to sell and at what price but Ms Aryittey said "the DIC in some cases needs not seek approval from the president and can dispose off assets in a different way."
Upon subtle consultation with her legal advisor sitting just a whisper away from her, Ms Aryittey withdrew her earlier submission on the mandate of the DIC.
She maintained she was only a co-opted board member of DIC and was not part of the day-to-day activities of the DIC.
She also dismissed allegations of conflict of interest saying she was not a member of DIC at the time the Nsawam Cannery was divested.

Ms Aryittey further denied Caridem was indebted to DIC to the tune of GH¢700,000 but conceded the company was sold in 1994 but sales agreement was signed in the year 2000.
The minister-designate for Environment, Science and Technology proposed the setting up of a fund to facilitate the promotion of environmental activities if she is given the nod.
She also answered questions bothering on global warming and how she intends to fight the scourge.
Story by Nathan Gadugah