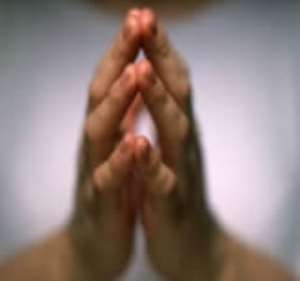 The Reverend Father Emmanuel Korsah, Assistant Parish Priest in-charge of the Roman Catholic Church at Nkoranza has recommended prayer as the best and only weapon to use in finding solution to problems of humanity.
Delivering a sermon at St. Martin's De Porres church at Nkoranza, Rev. Korsah urged Ghanaians "to pray unceasingly, and God who created everything will address our problems for us".
The Catholic Priest advised Christians to maintain their faith in God and not to rely on idols and soothsayers for the solution to problems.
He entreated parents to train their children well and educate them on the need to read the Bible and to pray continuously, so that they would grow to become responsible citizens.
The Parish Priest advised the youth to devote their leisure time to reading of the Bible and eschew immoral acts that could jeopardize their lives.