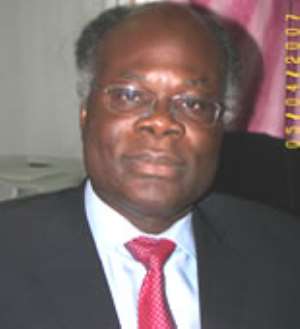 Leading members of the New Patriotic Party appear to be at their wits end trying to find the real reasons behind the party's defeat in the December elections.
Dr. Arthur Kennedy the then spokesperson to the party's presidential candidate accused ex-president Kufuor of taking unpopular decisions such as the building of the Golden Jubilee House and the purchase of presidential jets.
These projects, though important could not be justified in an election year, Dr. Kennedy argued.
But KT Hammond, ex- deputy minister of Energy in reaction said Dr. Kennedy must not look too far for answers.
He told Joy News "the likes of Arthur Kennedy who thought they could be president," contributed to the party's defeat.
No wonder he got one vote, he added.
Dr. Kennedy was one of 17 aspirants who campaigned for the party's presidential candidate slot but could only poll just one vote.
According to KT Hammond, the appointment of Dr. Kennedy as spokesperson did not help the party's quest to retain power as he failed to articulate the vision of the party.
The accusations notwithstanding, the National Executive Committee of the party has said a review committee would be constituted to assess empirically the reasons behind the party's defeat.
Story by Nathan Gadugah