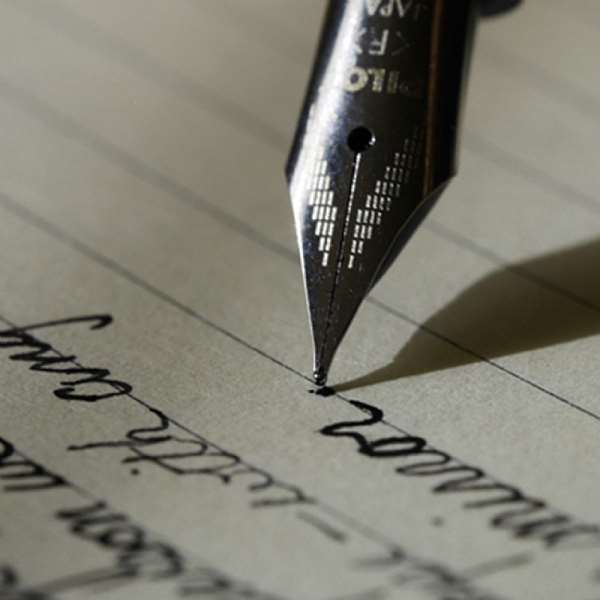 Once again the descendants of the Dankwa/Busia tradition are back into opposition after a two-term stint in office. They are now the minority party in Ghana's Parliament.
From its inception as the United Gold Coast Convention (UGCC) through the United Party (UP), Progress Party (PP), Popular Front Party (PFP) to the New Patriotic Party (NPP) they have mainly been in opposition. On occasions that they were in power they won in landslides. This is evidenced from the 1969 elections in which the PP won 104 out of 140 constituencies and in 2004 the NPP performed very well winning 128 of the 230 constituencies and the presidency as well.
Incidentally, they left when they were not supposed to. First the PP was booted out of office by a military junta in 1972 some two years after they had been in office. Second, the NPP was voted out of power in 2008 at the time they were perceived to be doing well in governance. They lost the presidency by some 0.46% of total valid votes cast.
The NPP had stabilized the ran-away local currency- the cedi, introduced some sense into the economy, the National Health Insurance Scheme that had received positive reviews, Capitation Grant and School Feeding Program that have but contributed to massive increase in school enrolment and attendance and true freedom of speech which Ghanaians truly cherish.
A lot has been said about why NPP and for that matter the Dankwa-Busia tradition surprisingly lost power in 2008. An attempt is being made here to compare some of the methods adopted by both NPP and the National Democratic Congress (NDC) for Election '08 and draw some conclusions for the future. To start with it is in order to congratulate NDC for putting up a spirited performance to win Election '08. NDC gave NPP a real run for its money. That is the way to go.
The behavior of NPP stalwarts leading to Election '08 was very disturbing. It looked like somebody "Antoa-Nyamanized", (correct name – Antoa Asuo Anyaman) " jujued", bewitched or hypnotized them. Nobody was prepared to listen let alone adjust to conditions on the ground. They forgot and/or abandoned the principles and conditions that catapulted them into office and got swept off their feet by events that finally brought them to where they did not want to be. They could not see the difference between winning in 2000 and the impending loss of power in 2008. In an article, "NDC To Win Election '08" (Ghanaweb 2007-05-12) Opanin Kwabena Mensah predicted NDC's victory based on the party's preparation at the time.
NDC had contracted foreign consultants who came to Ghana to conduct research and based on their findings advised them on how to win Election '08. Any serious competitor would pick up such information and follow it up. NPP did nothing. It ignored the warning at its own peril. They wish they did not. NDC took Election '08 very serious while NPP relied on old glory. Maybe "the value is the same" (Bank of Ghana 2007).
Again, in a two-part article on Ghanaweb (2006-11-27 & 2007-01-21), "The Next NPP Presidential Candidate" Opanin Kwabena Mensah suggested that NPP should choose a candidate other than an Akan to distract NDC from its invasion into the NPP's stronghold when Professor Atta Mills became NDC's presidential candidate.
NDC had found out from the 2004 elections that it could win the presidency with some better performance in the Central Region. It was argued then that a Ga-Dagme candidate would provide enough votes to cover whatever NDC would pick up in the Central Region since they had the numbers. It could also be seen among the Nkranfuo that for the first time they had a candidate from a major political party who was likely to become the President of Ghana. This was ignored and Professor Mills went ahead to pick enough votes from his people with his adze wo fie oye campaign message ma adze no wa land. NPP could not replace votes lost from the Central Region and thus lost the presidency just as predicted.
In the US, the Republicans strategically brought in Ronald Reagan for the 1980 presidential elections. They needed and got the 55 Electoral College votes from California to win the elections. Reagan was not the best but for them to be in power he was chosen. It turned out that he became one of the best presidents in US history earning in the process a national airport named after him – Ronald Reagan International Airport in Washington D.C.
NPP should know that its over-dependence on the Akan votes is a prescription for subsequent electoral defeats. NDC's strategy had been to rotate its presidential candidates among the peoples of Ghana. From the Ewe/Anlos (Rawlings) they turned to the Akans (Prof. Mills) and stubbornly held him on until they broke through the Akan might. They are now on their way to the Northern Region as seen in their choice of John Mahama as their vice-presidential candidate. The Convention Peoples Party (CPP) would come with names like Kwame Nkrumah (Nzima), Dr Hilla Limann, (Sissala) Peoples National Party (CPP /PNP) Aggudey (Ga-Dagme) and Paa Kwesi Nduom (Fante/Akan).
A review of the Dankwa-Busia tradition reveals a particular trend - all Akans. From the 50s to the present the list is made up of Professor Busia (Bono), Boakye Danquah (Akyem), Edward Akuffo Addo (Akyem), Victor Owusu (Asante), Professor Adu-Boahene (Asante), John Agyekum Kufuor Asante) and Nana Akufo-Addo (Akyem). In the case of the Akyems it is even more of a family business - Father/son (Edward and Nana Addo) and Uncle. This provides damaging campaign message to the opponent, in this case the NDC which has tagged NPP as Akan/Asante Party. In the hands of the uninitiated this is true and would be difficult to disabuse such minds.
One weakness related to this Akan/Asante Party concept is the aduru meso syndrome. Victor Owusu (PFP) relied on it and lost miserably in 1979 to a new entrant into the Ghanaian political scene, Dr. Hilla Limann of the Peoples National Party (PNP). Nana Akufo-Addo was chosen on his yenim wo fri tete mantra. He also lost narrowly to Professor Mills of the NDC in 2008. This was also reflected in the choice of parliamentary candidates leading to NPP's loss of its majority in Parliament. The idea of "this is what the Party wants" should give way to "what the people want". Since the people did not want what the Party wanted, NPP is back into opposition – what the Party wants? If you do what you do all the time you get what you get all the time.
Among the various campaign methods – rallies, town hall meetings, TV adverts, posters, flyers, billboards, press conferences/statements etc …the one that has been very damaging to NPP is the "house to house" approach. The PNP used this effectively in 1979 to project Victor Owusu as being arrogant, an Asante who looked down on others especially the Ewes by calling them "in-ward looking". The situation was even more bizarre in Assin-Fosu where the writer was then on a national assignment. The PFP parliamentary candidate, the late Ammisah Aiddoo, chief of Assin-Fosu, would go on his campaign tour in the towns and villages in the constituency seeking for votes. The following day PNP activists would go to those same villages and attempted to catch sheep, goats and fowls found roaming in the streets. When confronted they blamed it on the orders of the chief who campaigned in the town/village the previous day and found them to be dirty and risky to public health. Naturally, the people became angry at the chief and voted against him. The candidate had no way of knowing about this. The United National Convention's (UNC) activist in the writer's village forecast before the presidential run-off that he would deliver 44 votes to the PNP – and bingo he had 44. It was found out that he had developed personal relationships among all 44 and paid them regular visits.
When NDC announced that it was embarking on house-to-house campaign for Election '08, it became clear that they were very serious in winning. Some leaders of NPP were advised to get the party to divert much of its resources from billboards and television adverts to the ward chairmen in the various constituencies for them to be in constant touch with their people. Instead, NPP spent much on big rallies and others leaving the ward chairmen to their fate. No wonder that turnout was low for NPP in its stronghold. Meanwhile NDC activists in Bongo embarked on a daily routine of visiting potential voters every evening. At least Obama of US had made people aware that elections are won at the grassroot level not by big names but by constant /personal touch.
It is being argued in conclusion that NPP should strategize effectively considering all options available. One could see that Election '08 was lost because the Party took things for granted. Their competitor, NDC, planned and executed an efficient strategy that was well rehearsed and implemented with military precision. The road to 2012 should start now. One would like to see a fierce competition. By the way in American street parlance - NDC kicked some butts.
Credit: Opanin Kwabena Mensah