President Mills halts mass re-registration of state vehicles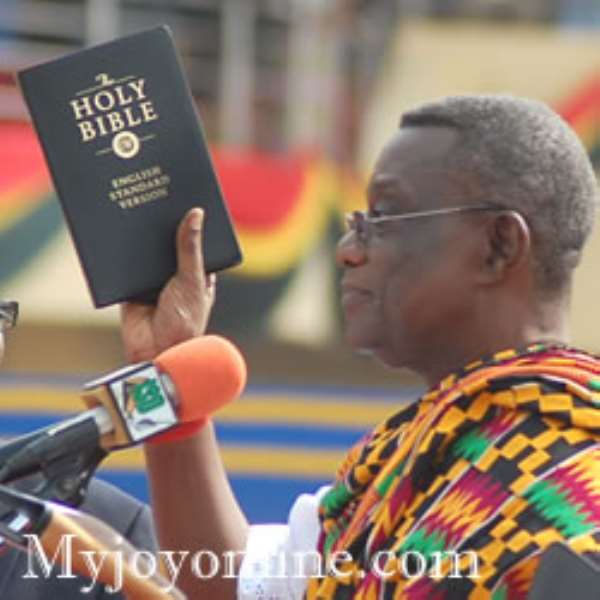 President John Evans Atta Mills has ordered a return of all state vehicles in the possession of former ministers and government appointees.
The directive follows reports of transfer of ownership of state vehicles into private hands.
Presidential spokesperson Mahama Ayariga told Journalists on Friday, the presidency is baffled by the mad rush by former government officials to re-register the state vehicles.
Consequently the presidency has also ordered the immediate suspension of the re-registration of state vehicles at the Drivers and Vehicle Licensing Authority (DVLA).
It has also demanded the list of all state vehicles whose ownership have been changed into private hands since June last year.
Mr. Ayariga said any transfers of state vehicles must be made with the express direction and knowledge of the Chief Director at the office of the presidency.
He gave the assurance that the presidency will not hesitate to give out vehicles to ministers and government functionaries who are entitled to those vehicles.
He however denied knowledge of the use of military personnel to de-confiscate some of the state vehicles.
A check by Joy News correspondents at the offices of the DVLA, on Friday, showed scores of military personnel in a scuffle with individuals attempting to re-register the vehicles.
Meanwhile Nana Akomea former Minister of employment says he will be surprised if reports of mass transfer of state vehicles into private hands were true.
He explained some former government appointees may be entitled to some of those vehicles depending on the rate of depreciation, but maintained any transfers should be at the behest of the transition team.
He insisted it is the responsibility of the transition team to structure and define the modalities under which those vehicles would be transferred.
Story by Nathan Gadugah