Afari-Gyan declares results on Saturday at 11 a.m.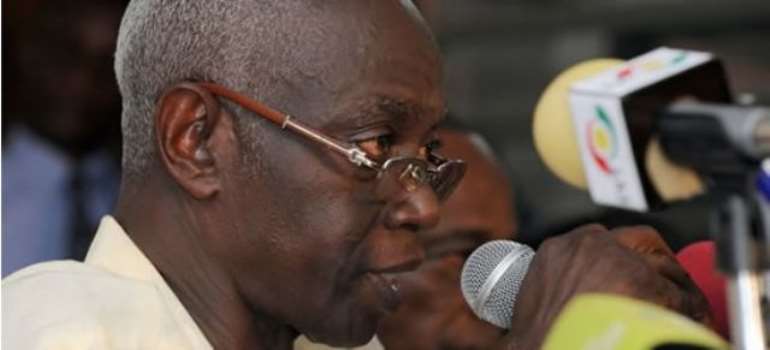 The Electoral Commission Chairman, Dr. Kwadwo Afari-Gyan will declare the winner of the 2008 presidential run-off tomorrow at 11 a.m.
This follows a successful conduct of the elections in the Tain Constituency on Friday, January 2, 2009.
The Tain Constituency held the key after close presidential race between the NPP's Nana Akufo-Addo and the NDC's Prof. Atta Mills.
The poll was so close the difference between the two candidates after last Sunday's run-off was only 23, 055 votes.
This knife-edge result made it impossible to declare a winner without the Tain results because the votes in the constituency could determine who actually wins the race.
A tiny little constituency which could not vote because of late arrival of election material became the battleground.
Although the ruling NPP pulled out of the election a day before the poll, that does not invalidate the process.
The opposition NDC is expected to garner enough votes in Friday's vote in Tain to consolidate its lead and eventually win the race.
Vote counting is currently going on in the constituency.
Story by Malik Abass Daabu