Re: "Dispute in Yoga Group stalls community project"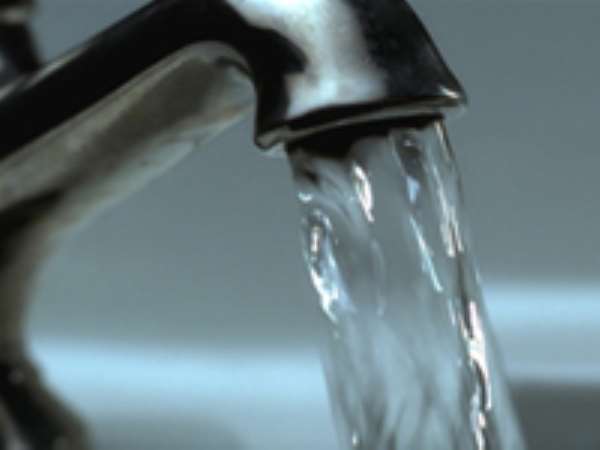 There is no dispute in Ananda Marga in Ghana. Mr. EI-Husseini is alone in Ananda Marga in petitioning for Mr. Tor Bjoernsen's deportation. (Hereafter we will refer to Mr. Tor by his missionary title and name Dada Daneshananda) Mr. EI-Husseini is also alone in making the allegation that Dada Daneshananda is blocking funding for water projects.
Mr. EI Husseini ceased to be the coordinator of AMURT in North Tongu District on July 20th. The decision was taken by the AMURT Ghana Board. The decision was based on a number of factors that made it impossible for us to allow Mr. EI-Husseini to continue with AMURT.
Since arriving in Ghana in 2000, Dada Daneshananda has been instrumental in raising funds for and directing the construction of the Mafi-Zongo Water Project, which has provided water to 26 communities. Dada and AMURT are also working with the neighboring Mafi-Kumasi Water Project to connect more communities. One connected already in 2008, and two more to follow very soon. It is totally false to allege that Dada has prevented residents in North Tongu from getting water. AMURT's next project in the area is the construction of a new filter for the Mafi-Zongo Water project. This project is being undertaken in partnership with Rotary International and Engineers Without Borders, USA, and will ensure better water quality and consistent supply.
AMURT came to North Tongu District in 1989 to assist communities afflicted by Guinea Worm. The Mafi-Dekpoe Water Project was initiated by AMURT, and the water treatment plant was funded by AMURT.
AMURT has assisted the communities in the Mafi-Zongo Water Project area to open the Mafi-Seva Community Clinic which as been operating since 2003. AMURT and Mafi-Seva Community Clinic have cooperated on extensive community health education in more than forty communities in the area. The work has been done through community meetings, schools, and churches, and with permission of the Health Department of North Tongu District. The central part of the health education has been the training and organizing of 28 women village health promoters, know as Kekeli Women, and 25 Traditional Birth Attendants, known as Kekeli TBA's.
In Accra, Ananda Marga operates two nursery schools and a girl's home. AMURTEL, the women's branch of AMURT, operates two primary health clinics, one in Domeabra, near Kasoa in the Greater Accra Region, and one in Akwakwaa in Central Region. Ananda Marga also runs a large school with more than 400 children in Ejura, Ashanti Region.
Over the last three months, the AMURT board has received copies of letters from Mr. EI-Husseini to the various security agencies, urging them to take action against Dada Daneshananda. Until today, neither Dada Daneshananda, nor the AMURT Ghana board, nor the project area communities, nor North Tongu District authorities have been contacted for further investigation. We have been assured that the agencies in question are capable of distinguishing serious cases from frivolous submissions such as those brought by Mr. EI-Husseini.
Dada Daneshananda's organizational post allows him to visit and assist project in other countries in Sub-Saharan Africa. In this capacity he has worked with Safe Motherhood programs in Burkina Faso since 2001. He has been specifically instructed by the global authorities of AMURT to complete the Mafi-Zongo Water Project, which AMURT started work on in 1994. This can be verified from AMURT Global Office. It is of course, Ghana's gain that AMURT has assigned Mr. Dada to North Tongu.
Dada Daneshananda is not 'an ex-officio member'. He is an Acharya (spiritual teacher) posted with direct duty of AMURT department. 'An ex-officio member' is not relevant in Ananda Marga Ghana Yoga Society, nor in AMURT. The statement that Mr. Dada has been 'working against beneficiary communities' and 'deliberately blocking funds for water project' is totally baseless, false and libelous, and fabricated with intent to damage the good reputation of AMURT in Ghana.
Dada Daneshananda has been working hard to find donors for the water projects in the area. He has never turned away any donors.
Ghanaian Times makes mention of a 14 million dollar water project that Dada is alleged to have blocked. This 14 million dollar project has never been submitted for the consideration of AMURT Ghana. Dada Daneshananda has never seen this project proposal. Madam Renata in Italy, who Mr. EI-Husseini says is ready to fund the project, has never seen it. All communication between AMURT Ghana and Renata's Foundation Amici Nel Mondo, is through AMURT Italy. AMURT Italy has never seen this 14 million dollar proposal. This attempt to sensationalize with a multi million dollar project is a fiction created by Mr. EI-Husseini.
AMURT hopes to assist more communities to get water in the future. For the time being AMURT is concentrating on consolidating and improving the Mafi-Zongo water project which currently serves 26 communities, through a pipe network of more than 50 kilometers. The project is vast in scope, technically complex, and the management and financial sustainability a great challenge. AMURT will not take on other major projects until the Mafi-Zongo Water Project is well established. It's absurd to allege that Mr. Dada's presence in Ghana 'will deny most people in Mafi, Bakpa and Mepe traditional areas good drinking water.'
In a meeting with delegation from AMURT and AMGYC on 15 November, Torgbe Owusu Gadzo IV's recollection of the interview with Ghanaian Times differed from what was printed. We request GT to speak to Torgbe again to review and verify Torgbe actual position. He remarked that he has no jurisdiction to speak on behalf of Bakpa and Mepe communities and that his area is outside the project area of Mafi-Zongo Water Project where AMURT has been concentrating since Dada arrived in Ghana.
Dada Daneshananda was out of the country at the time of the publication of the article. It's regrettable that Ghanaian Times made no efforts to contact anyone from AMURT or AMGYS to verify the article. Alternatively they could have delayed publication for a week to await Dada's return to Ghana.
AMURT is deeply disappointed in Ghanaian Times for failing to verify the allegations before printing them. The article has wrongly depicted AMURT in a negative light in Ghana and throughout the world through the internet, via Joy FM's web-site. The communities in the project area have been offended. The true picture can easily be known with a visit to the project area. AMURT has provided Ghanaian Times with contact information for AMURT Italy, Global AMURT, North Tongu District Administration and the beneficiaries in the project area, so that they can obtain the accurate information directly to correct the misinformation published in the 6th November edition. We urge the editors to exert stricter supervision to ensure a higher standard of journalism in the future.
Sincerely
Signed
B.B. Ansah
President