Let's Avoid Politics Of Exclusion — Mills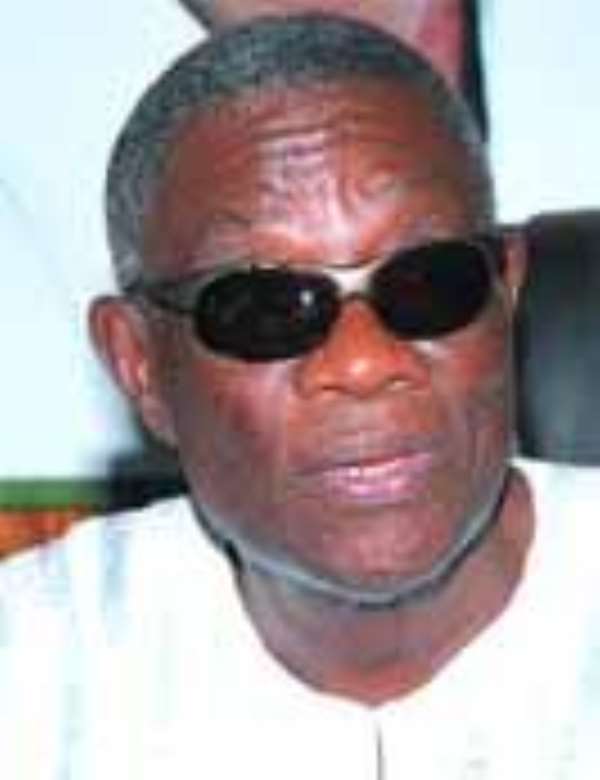 National Democratic Congress (NDC) presidential hopful, Professor John Evans Atta Mills, has told representatives of the Civil Servants Association (CSA) and leaders of other organised labour associations that the politics of exclusion is threatening the smooth and orderly development of the country.
According to him, the nation needed to embrace the skills, energies and ideas of its entire population, irrespective of their political leanings, to ensure sustained economic development and progress into the foreseeable future.
In an address read on his behalf by his running mate, Mr John Mahama, in Accra yesterday, Prof. Mills said an NDC government would tap the talents and gifts of brilliant citizens, irrespective of their political, social and economic backgrounds, to restructure the social and economic order of the country.
The hour-long address spelt out the party's ideas aimed at improving the performance of all sectors of the economy if it formed the next government.
Prof. Mills said no political party had monopoly over wisdom and scholarship, for which reason it was necessary for parties to engage the ideas and services of all the citizenry and factor them into the formulation of their policies to achieve maximum growth of the economy and improvement in the qualify of life.
"For us social democrats, we believe that 'each being his brother's keeper' is a more humane approach to life, as opposed to the survival of the fittest/winner-takes-all concept whose results we all are seeing in Ghana today under the NPP," he said.

Politics of exclusion is threatening the smooth and orderly development of the country


Professor John Evans Atta Mills

The NDC presidential candidate pointed out that the desire to achieve accelerated growth and development towards a middle-income status for Ghana had many imperatives which first and foremost demanded commitment and competence from the Civil Service.

 He gave the assurance that an NDC government would simplify Ghana's public services to deliver more effective government whose core purpose was to create a more successful country by increasing sustainable economic growth.

"We want a simple and effective public sector — one that is focused, less bureaucratic, easily approachable and results-oriented to help facilitate growth in the economy," Prof Mills said.

Commenting on the issue of minimum versus living wage for workers, the NDC presidential candidate noted that the party was still committed  to the setting of a minimum daily wage as a way of providing a safety net for the vulnerable and as a guide to employers.

 He said the ultimate aspiration of the NDC was to achieve a living wage for working people, stressing that the inability of the economy to meet that commitment had always been cited as a stumbling block.

"I do not believe that this country is too poor to meet this commitment if we manage our resources in a more rational manner and pick our priorities  right," the NDC flag bearer said.

Prof. Mills emphasised that an NDC government would do well to harness revenues from cocoa, gold, non-traditional value-added exports, as well as anticipated oil exports, to motivate workers to increase productivity and grow the economy for the benefit of all.

Shedding light on the party's position on pension reforms, the NDC presidential candidate said, "It is refreshing to me that the government has accepted the T.A. Bediako Committee Report on pensions."

When you mention pension, you must be talking about comfort and not fear of retirement


Professor John Evans Atta Mills

He explained that an NDC government would implement the scheme and even find ways of making it better, adding that "when you mention pension, you must be talking about comfort and not fear of retirement".

The NDC flag bearer also touched on the country's housing situation and said an NDC government intended to introduce a number of interventions that would accelerate shelter provision, particularly for low income earners.

He mentioned some of the interventions as  granting of tax credits and other incentives to private estate developers who would explore the production and use of improved local materials and appropriate technology to bring down the cost of buildings.

"We shall also support research institutions to develop local building materials, manufacture technology and offer technical assistance to organisations that will venture into large-scale production of such materials," he said. 

Story By Kweku Tsen