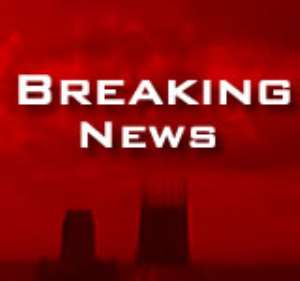 Twenty-five people are reported burnt to death at Techiman in the Brong Ahafo Region after a fallen petrol tanker they attempted to collect petrol from caught fire.
Several others have sustained severe burns and other injuries and have been rushed to the Techiman Holy Family Hospital for care.
According to journalist, Kofi Lawson, the accident occured soon after 8am after the tanker failed negotiating a curve and the intense fire burnt the deceased victims beyond identification.
For most of the victims, he said it has not been possible to readily tell whether they were male or female, and neither was it clear what purposes they intended to put the scooped petrol.
A similar incident occured in the area about six months ago which claimed five lives.
Fire personnel have managed to put down the fire, while the police have also arrived to help avert any further deterioration of the situation.
By Isaac Yeboah