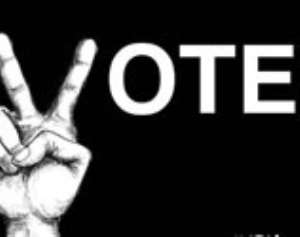 Archdeaconry Board of the Anglican Church of the Upper East Region, has declared Sunday, December 7, as a holiday to enable the laity to fully participate in the general elections.
Church service would, however, be held on Saturday December 6, when normal mass would be conducted.
Reverend Father Christopher Atampugre, Parish Priest of Saint Cyprian's Church in Bolgatanga, announced this through the Ghana News Agency (GNA) on Sunday in Bolgatanga.
He said the Board in conjunction with other Christian denominations had decided to preach peace on Sunday Services before the elections.
Rev. Father Atampugre said that peace is vital for the socio-economic development of the country adding, "Peace is a pre-requisite for development and it must necessarily come from us as individuals."
He urged Christians to ensure peace and be cautious about their utterances especially on December 7 saying "let us go and exercise our franchise in peace and not in pieces."
Rev. Father Atampugre said that Ghanaians have consistently ensured peace for the past two decades.
He advised the electorate not to go to polling stations in party T-shirts or paraphernalia.
Rev. Father Atampugre said "You should comport yourselves at the polls, join the queue, patiently answer questions from electoral officers and return home after voting."