Ghana Records 6.7% Growth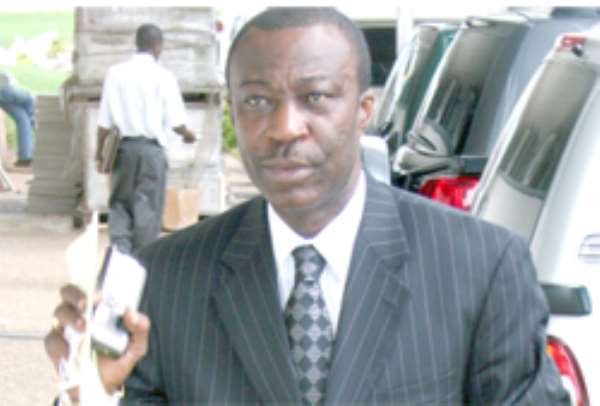 Exclusive data available to CITY & BUSINESS GUIDE indicates that Ghana's economy grew by 6.7 percent for this year, missing the projected target of 7.0 percent documented in the 2008 budget.
According to projected figures from the Ghana Statistical Service that this paper chanced upon, Ghana's economy reached GH¢17.104 billion, from GH¢14.178 billion recorded in 2007.
Similarly, the country's per capita income which stands at $661.0 according to the 2007 figure had shot up to about $720 though the figure was not included in the document.  
An African research report, released recently by Renaissance Capital, an investment bank group, indicated that Ghana's Gross Domestic Product (GDP)-annual average production of goods and services within an economy, was estimated to increase to $16.8 billion, from last year's $14.9 billion.
However, the severe financial crisis that has hit the world's economy this year, pushing some powerful countries' economies into recession has also had an effect on the Ghanaian economy.  Just yesterday, the BBC reported that Germany's economy had contracted by 0.4 percent, pushing it into recession.
According to the figures, industry which was hit severely by the energy crisis or power fluctuation in 2007 recorded the highest growth of 9.99 percent as compared with 7.4 percent achieved in 2007.
It obtained 26.67 percent of the total share as against 25.85 percent in 2007.
Remarkably, the mining and quarrying and construction sub-sectors recorded significant growth while manufacturing as well as electricity and water witnessed slight marginal growth.
On the other hand, the services sector also grew by 6.47 percent as against 8.2 percent obtained in 2007. This means it realized 30.99 percent of the share as against 32.99 percent in 2007.
Importantly almost all the sub-sectors including finance, insurance, estate and business services as well as transport, storage and communication all recorded some impressive growth.
At the same time, wholesale and retail trade and restaurants and hotels also realised some gains.
With regard to the agriculture sector, which has received some criticisms from a cross-section of the public, it grew by 4.93 percent as compared with 4.3 percent achieved in 2007.
The crops and livestock sub-sectors as well as cocoa production recorded some gains while fishing achieved some little growth over the 2007 figure.
The other group which accounted for 8.48 percent of the total share also increased slightly.
Ghana's economy which saw a nose dive in the late 1990s has been growing since 2000, from 3.7 percentage points growth to the present 6.7 percentage points growth.
Despite crude oil hitting a record $147 during the year, Ghana's economy has been resolute, withstanding the external pressures.
By Charles Nixon Yeboah