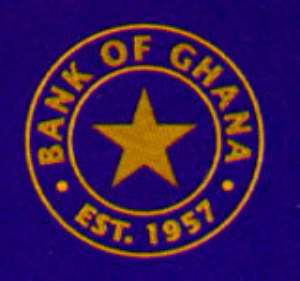 Mr John Sackah Addo, Chairman of Board of Directors of Prudential Bank has noted that the inability of many businessmen to satisfy loan conditions was a major problem facing banks.
He pointed that though the banks had made several efforts to revise their loan requirements, businessmen were unable to meet them.
Mr Addo, a former Governor of Bank of Ghana made the observation at the inauguration of Takoradi Harbour branch of Prudential Bank Limited in Takoradi on Wednesday.
He said many businessmen and women and individuals usually assumed that bank loans were free money and were usually not prepared to provide the requisite security that would guarantee re-payment of the loan.
Mr Addo explained that the requests for collaterals were guarantee against default of the loan adding "some people have the perception that the conditions of banks in terms of loan are too stiff".
He said monies did not belong to the banks but for the customers which were recycled saying "banks only manage the monies".
Mr Addo said management of Prudentail Bank had educated its customers on the proper management of loans, book keeping and repayment plans, to safeguard the interests of the bank and guarantee the success of its operations.
He said if loans were paid on time, other applicants would benefit and enable their businesses grow.
Mr Addo said management was performing well in its operations especially in educating small and medium scale enterprises in record keeping and management.
Mr Stephen Sekyere-Abankwa, Managing Director of Prudential Bank explained that the banks' savings account enables customers to access credit up to 120 per cent of their deposit.
"This is the best savings scheme on the market today for micro and small-scale enterprise operators," he said.
He therefore encouraged micro and small scale business operators to subscribe to the bank's business savings account.