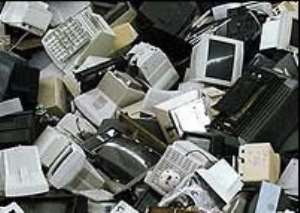 Lack of public awareness in waste management, weaknesses in its management and access to land for the disposal and treatment of waste are the main problems in the management of waste products in the country.
"If we, as a nation can overcome these hurdles, then we are on the right path as far as preventing preventable diseases is concerned. This can also lead to the reduction of the high mortality rate in the country," said Professor (Mrs) Esi Awuah, Dean of the Faculty of Civil Engineering and Geomantic Engineering, Kwame Nkrumah University of Science and Technology (KNUST).
Speaking on the theme: "Sustainable Sanitation Delivery in Ghana" at a seminar organised by the Ministry of Water Resources, Works and Housing for stakeholders in waste management, she noted that the quality of every man was determined by his or her environment hence the need for all to propagate cleanliness.
Prof. Awuah condemned the deplorable manner in which public toilets were managed saying they contributed a lot to the outbreak of preventable diseases.
She noted that every ideal toilet should be less dependency on water, be both odour and flies-free and must not pollute underground water.
Prof Awuah called for a critical assessment of an area before a toilet was introduced for the inhabitants to benefit from it.
"Some water closets are given to communities which do not have ready access to water. This does not in any way stop people from defecating anywhere," she added.
She called for the promotion of eco-sanitary water closets, which separate the urine from faeces for use as manure on farms.
Prof. Awuah appealed to people not to make boreholes close to pit latrines or KVIPs since the liquid waste from the latrine could sink into the borehole, which could be very harmful to health.
"We should also desist from burning of plastic waste in the open because the dioxide it released could be injurious to our health if inhaled."
She condemned instances where some communities did not have toilet facilities and appealed to them to at least allocate part of their land for the construction of toilet facilities for their own benefit.
In an open forum, the participants called for the introduction of a system where importers of plastic products would be made to pay levies to help clean the environment.