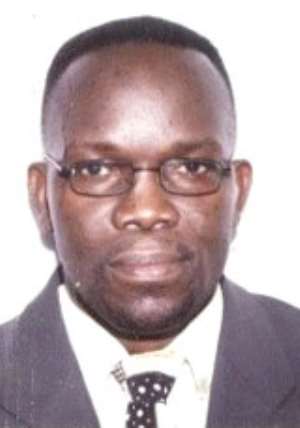 THE MEDICAL Superintendent of the Konongo -Odumasi Government Hospital, Dr. Steve Obordjor, has since 2002 supported over 30 students at the Junior High School, Senior High School and the tertiary levels nation wide, through his Role Models Foundation, a non-governmental organisation (NGO) formed at Konongo in the Asante Akim North municipality.
Branches of Role Models Foundation are yet to be opened at Donkorkrom and other deprived areas in Ghana, to enable brilliant but needy students and the youth realise their full potential, and contribution meaningfully to national development.
He noted that 23% of Ghana's adolescent population of 18.8 million, live in deprived communities in abject poverty, and for that matter have no access to appropriate information on how to make informed decisions.
Dr. Obordjor noted that many of the youth do not understand the right concepts of leadership, while many lack directions of focus.
The aim and objectives of the NGO, he said, was to encourage the youth to adapt healthy lifestyles, and help them understand the right concepts of leadership, while equipping them with all the necessary life and livelihood skills for effective adaptation and realisation of their full potentials.
He noted that the NGO would help to improve the health and knowledge base of young people, through the provision of adequate information, which will, among other things, bring about behavioral change, reduction in rates of STI/HIV/AIDS, teenage pregnancy, shunning of acts of mediocrity, reduction of juvenile delinquencies, reduction in poverty, and understanding of the right concepts of leadership.
Dr. Obordjor indicated that his outfit would rehabilitate school dropouts, through the organisation of free extra classes, and leadership motivational lectures.
He said the Role Models Foundation would embark on periodic medical outreach programmes in some deprived communities in Ghana.
The medical officer appealed to the District Assemblies, Ghana Education Service, organizations, and other NGOs, as well as individuals and philanthropists, to support him expand activities of his NGO to other parts of the country.