NDC to ensure transparent governance – Mills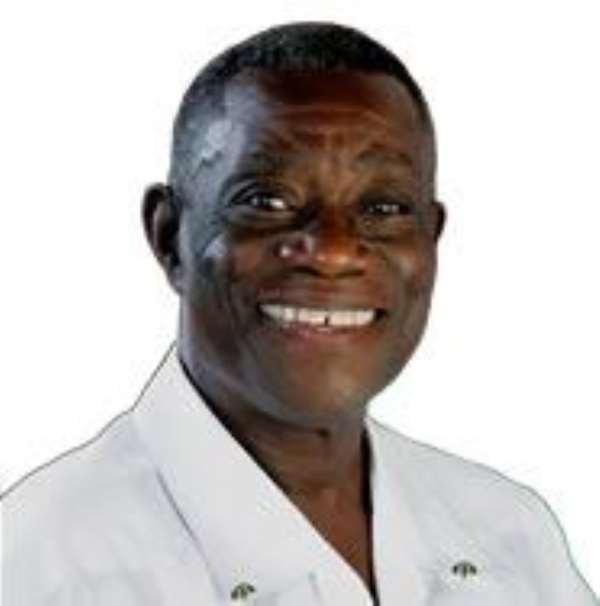 The National Democratic Congress (NDC) has assured Ghanaians that it would ensure transparent governance when given the mandate in the December elections.
"This will help ensure the accelerated socio-economic development of the country since multi-party democracy thrived on a government that had the social welfare of the people at heart and also believed in accountability," Professor John Evans Atta-Mills, the NDC flagbearer, told party supporters at a rally at New Edubiase in the Adansi South District on Friday.
The rally formed part of the flagbearer's campaign tour of the Ashanti Region to solicit votes to enhance the Party's chances in the upcoming polls.
He said the NDC had a very good track record of sustaining Ghana's democracy when it was in government, and that when given the mandate the Party would work hard to consolidate this enviable record for the benefit of the nation.
Prof Mills indicated that as part of measures to alleviate the hardships that Ghanaians faced currently, an NDC government would institute vibrant tax policies, especially ensuring tax relief on some essential goods to enable the citizenry address some of the socio-economic challenges that confronted them.
He cautioned Ghanaians not to be flattered by the "camouflage manifesto" of the NPP, which had been designed to give the impression that it was the panacea to the nation's economic plight, saying during the past seven years that the Party had been in governance it had failed to accomplish its sweet promises.
The NDC flagbearer cited among others the high rate of poverty among the citizenry especially those in the rural areas and the high utility bills as some of the factors that Ghanaians should critically look at and reject the NPP since it had nothing good to offer the nation.
On the New Edubiase seat, which is currently being occupied by the NDC, Prof Mills said the constituency will continue to be the stronghold of his party and that the time has come for the party's leadership to step up their campaign to retain the seat.
Whiles introducing the parliamentary candidate for New Edubiase, Mr Kofi Yakah, he urged the electorate to vote massively for him and the presidential candidate for the come back of the NDC to power.
Prof Mills was accompanied on his tour by some leading members of the party including Mr Ato Ahwoi and Madam Ama Benyiwa Doe.