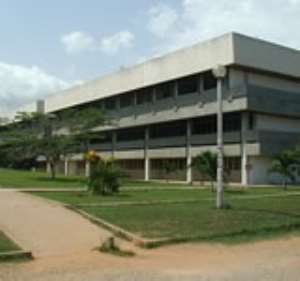 University of Cape Coast
Universities are known to be the embodiment of knowledge, generators of solutions to problems and to difficult situations, epitome of best brains, bastion and a cradle of wisdom and of leadership.
It is for this reason that a front page story in the Daily Graphic of Wednesday October 15, 2008 is worrying, considering how much government spends on education, particularly university education and the reverence Ghana as a nation gives to its universities i.e., University of Ghana, Kwame Nkrumah University of Science and Technology and the University of Cape Coast.
On the surface this decision by the universities to break for some days to enable students exercise their franchise is excellent and welcoming.
I, however, wonder what considerations informed the decision. Questions that come to mind are:
Are our universities oblivious of the fact that elections are held in Ghana every four (4) years and in December?
When did the universities get to know that 7th December 2008 has been set by the Electrical Commission as Election Day?
Do our universities plan and develop their academic calendars in the national interest and with practical considerations to the interest of their students who are all potential voters?
What strategic considerations did the universities make in the formulation of their respective academic calendars for 2008 to ensure that members of their communities went through the electioneering processes without constraints?
If the universities knew that December 7 had been set by the Electoral Commission as Election Day, why did they not factor that in their academic calendars?
Students could have finished their exams before the of December 7th; as if university authorities do not understand the importance of end of semester exams in a university calendar and the mental agony and stress students go through during the period; for any university to take a decision to break end of semester examination for students to go home only to cast their votes, then come back to continue with their exams knowing long before hand the possibility of the disruption and doing nothing to avert it reveals a worrying development in strategic planning.
What about the cost implications of this decision to the student? A decision that may disenfranchise many students who can not cope with the unexpected and unbudgeted cost of transporting themselves long distances to vote.
University authorities and leadership must bow their heads in shame and return to chest any sitting allowance paid them in relation to this particular ad hoc decision. Shame!!!