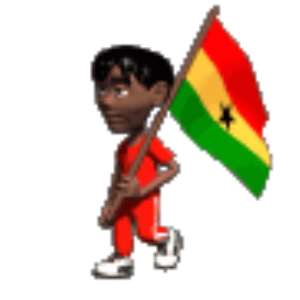 A Member of the National Commission for Civic Education (NCCE), Mama Adokua Asigble III, has stressed on the need for Ghanaians to demonstrate a high sense of patriotism, and show love for one another, during the forthcoming general elections, irrespective of the parties they support.
She noted that elections in some developing countries resulted in conflicts, and subsequent loss of lives, with women and children being the worst victims.
Mama Adokua Asigble, who was speaking at separate durbars at Akatsi, Sokode-Gbogame, Kadjebi, Kpetoe, Peki and Dambai, all in the Volta Region, pointed out that Ghana had been classified by the international community, as one of the peaceful countries in Africa, and that any trace of violence, which would create bad image for the country, as well as set back development, would be a shameful act.
The Commission Member, who is also the Queenmother of the Tefle Traditional Area in the South Tongu District, said the future of every country lay in the hands of the youth, hence efforts should be made to protect them.
She asked the youth to reject any attempt by groups of people or individuals, to involve them in violent activities during and after the elections.
Mama Adokua Asigble appealed to the various presidential and parliamentary candidates, to preach peace to the electorate.
She emphasised that in a country where women dominated the population, frantic efforts must be made by the women, whom she described as "natural counsellors" capable of giving sound advice to their husbands, on the need to distance themselves from violence in their respective communities.
This, she noted, would help maintain the peace during the elections.
Mama Adokua Asigble asked Ghanaians not to take the prevailing peace in the country for granted, noting that conflicts that emanated in some Africa countries, were started as a result of election violence.
She further reminded her audience that conflict deepened the poverty levels of the people, as well as the socio-economic activities of neighbouring countries.
The Commission Member reiterated the preparedness of the NCCE, to intensify its educational activities, to ensure that Ghanaians lived up to their civic responsibilities, to help keep a peaceful society, adding that posterity would not forgive the present generation, if they engaged themselves in conflict, and destroyed the foundations laid over the years.
Some of the people, who spoke at the function, noted that the role of the NCCE was crucial in keeping the people informed on vital national issues, but were quick to add that the Commission needed to be well-equipped and properly financed, to engage in all year round educational activities.