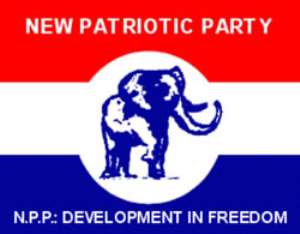 Andy Appiah Kubi, one of the contestants for the late Baah-Wiredu's seat at Asante Akim North constituency, has described as "fallacious" allegation that he has hired 'machomen' to terrorize those who oppose his candidature.
A proposed demonstration on Monday in the area was called off after some 'machomen' barricaded roads in villages between Konongo and Agogo in the Ashanti region.
According to Citi FM's correspondent, Francis Dodovi, the well-built men numbering over ten wielded cutlasses, sticks and guns; they attacked prospective picketers against Mr. Appiah Kubi.
The Asante Akim North parliamentary seat of the ruling New Patriotic Party became vacant after the death of Mr. Kwadwo Baah-Wiredu, former Minister of Finance and Economic Planning, in South Africa a fortnight ago.
Mr. Appiah Kubi, who contested the late Minister during the party's last primary but lost, has been accused of being behind Baah-Wiredu's death; an allegation he has denied.
He said there is no "iota of truth" in the claim that he is sponsoring the 'machomen' and also questioned why his detractors would organise a demonstration against him if he is not their choice.
He said their action to prevent him from contesting the seat is an infringement on his human right; he instead asked those fighting against him to rather direct their strength at supporting their preferred candidate to win the primary.
"The decision is not in their hands to decide who to file or not." He said their action is "unconstitutional".
Mr Appiah Kubi said he is the right person to lead that party because about 75% of the constituents have declared their support for him.
He pointed accusing fingers at some political figures he believed are behind a group of "20 to 25" people who are making all sorts of allegations against him.
"I will not be able to mention names but I know those behind…but they will fail."
To avoid confrontation, Mr Appiah kubi said he filed his nomination to contest the parliamentary seat at 9 a.m. in the morning and has since returned to Kumasi to do normal business.
Story Isaac Essel