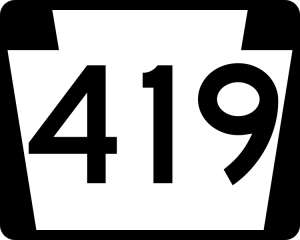 As Ghanaians mourn the late Minister of Finance and Economic Planning (MoFEP) , Mr. Kwadwo Baah-Wiredu , internet fraudsters popularly known as "419s" are posing as aids to the former minister looking for partners to help them transfer funds belonging to the government into other accounts.
In an e-mail to this reporter dated Thursday, September 25, 2008, one Mr. Frank Kwame, who claims to be secretary to the late Minister said he has in his possession all documents regarding a $6 million-dollar fund deposited in the International Commercial Bank (ICB) in Accra.
"I will want a partner whom I can trust and the fund will be transferred into his account before our minister will be buried so that no person can know about the fund," he added.
In his effort to make his story authentic, Mr. Kwame urged the recipient of the mail to verify on myjoyonline the news of the death of the Minister and pleaded that the issue be treated as confidential.
Mr. Kwame further gave his email address as [email protected] and mobile telephone +233 245265613 through which the recipient should contact him for the immediate transfer of the alleged sum of money.
The so-called Secretary assured the recipients that "do not worry about any risk for I have made this deal perfect for both of us."
The Head of Public Relations at MoFEP, Ms. Cecelia Akwetey, dismissed the claims by the alleged Secretary and indicated that the late Minister had two secretaries who were all females and even the Special Assistant to the later Minister did not bear the above name.
She disclosed that her outfit on a daily basis has had to answer telephone calls from countries like Finland, Ireland etc enquiring the names of purported officials at the Ministry.
Ms. Akwetey advised members of the public to verify from the Ministry all mails and telephone calls they receive from individuals who purport to be officials of the Ministry.
In addition, she said, all such cases should be reported to the Police for the appropriate the action to be taken.
By Selorm Amevor, Accra