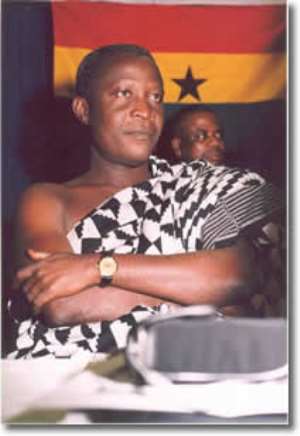 Women wailed and sang dirges and top government functionaries openly shed tears when the body of Mr Kwadwo Baah-Wiredu, the Minister of Finance and Economic Planning who died in a South African hospital on September 24, was flown in aboard a South Africa Airline flight.
The body, which was accompanied by the Ghana High Commissioner in South Africa and some relatives of the deceased, was escorted upon arrival by a contingent of military and police personnel to the presidential lounge where it was received by Vice President Aliu Mahama.
Also at the airport were ministers of state, members of parliament, the Chief of Defence Staff, Lt-Gen J.B. Danquah and some family members.