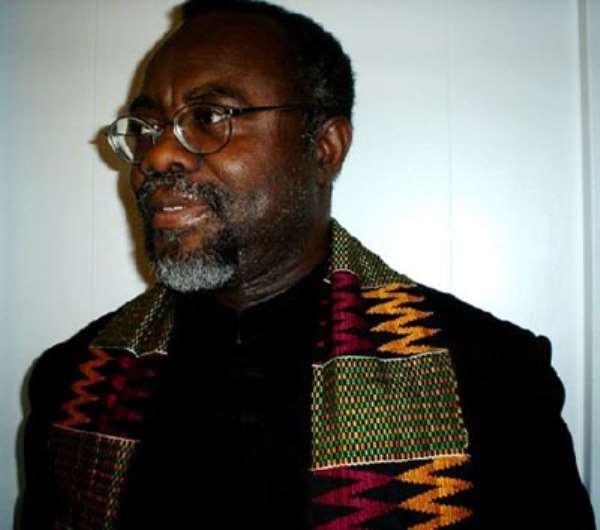 If it turns out, as Mr. B. J. da Rocha maintains, that the former NPP Trade, Industry and PSI minister rushed to the press to intransigently announce that he had absolutely no intention of rescinding his letter and decision of resignation from the ruling New Patriotic Party (NPP) while hectic negotiations were ongoing, to redress his grievances against the NPP, then, indeed, as some members of the Party have regretfully noted, Mr. Alan K. Kyerematen has rather sadly, almost tragically, in fact, shot himself in the foot. For, needless to say, the man had everything going for him, as Americans are wont to say.
And, of course, the former presidential aspirant could also readily and plausibly riposte that such deliberations, as Mr. B. J. da Rocha claims to have been ongoing, came as all too little and too late. Even so, Mr. Kyerematen's assertion that the national interest supersedes that of the very political machinery which he assisted in founding, and of which he was a significant player for some sixteen years, including having served as leader of the Youth Wing of the NPP, could only point in one obvious direction. And such direction may inescapably have a lot to do with Mr. Kyerematen's failure to clinch the ruling party's presidential nomination last December.

In effect, what the man popularly called "Alan Cash" may well be alluding to is the fact of him having, all of a sudden, become larger than the NPP, or even feeling that the very political machinery that catapulted him to within a hair's breadth of the presidency may, indeed, have lost some of its verve and appeal for the former Trade and PSI minister. Else, for instance, how could Mr. Kyerematen appear to be claiming ideological and political legitimacy for the opposition Provisional National Democratic Congress (P/NDC), in the dubious and rather bizarre name of cross-political and cross-ideological "superior" national interest?

If the preceding observation has validity, then Mr. Kyerematen is squarely within his rights to have made the decision that he made.

The preceding notwithstanding, the widely alleged favorite candidate for president of Ghana's substantive President, Mr. J. A. Kufuor, may well have seriously jeopardized any viable chances of him becoming a significant player on the Fourth-Republican Ghanaian political landscape in the near future. This is remarkably so, because the publicly-stated grievances that motivated his abrupt and shocking exit were nothing new or peculiar to the political culture of both the ruling New Patriotic Party and Ghanaian politics at large.

To be certain, many among those who claim that Mr. Kyerematen's exit would not, in any way, affect the chances of the NPP at the December 2008 polls, almost squarely do so on the grounds of Mr. Kyerematen's grievances not wholly being without remarkable precedence.

In the main, such critics point to the fact that Nana Addo-Dankwa Akufo-Addo, the current NPP presidential candidate, had to contend with the same aggravating treatment, alleged by Mr. Kyerematen, from supporters of President Kufuor in the wake of Nana Akufo-Addo's loss to the former at the 1998 NPP Delegates' Congress. The difference between the Akufo-Addo and Kyerematen cases, observe these critics, inheres in the fact that whereas Nana Akufo-Addo, fully appreciating the complex dynamics of modern Ghanaian politics, stoically weathered the blistering storms of defeat, Mr. Kyerematen does not seem to have been quite prepared to weather the same. This, in effect, point out his hard-line critics, indicates the former Trade minister's woeful lack of preparedness for the presidency.

Be that as it may, one thing, though, is quite clear: Mr. Kyerematen is lodged between the proverbial rock and a hard place. And he may well decide to knot-cloth with a new political party, in which case he is likely to be quite plausibly accused of self-centeredness. He may also decide to deeply immerse himself in civic activism as a surefire form of rapid rehabilitation. Then, of course, being both a lawyer and a quite remarkable entrepreneur, the former NPP mega-star may well opt to practice law or engage in business. Whatever his chosen course, Mr. Kyerematen is highly unlikely to completely recede into the margins of Ghanaian politics.

We must also add, however, that the fact of Nana Akufo-Addo having been readily able to overcome harassment and outright hostility from supporters and sympathizers of Mr. Kufuor in 1998 and beyond, does not necessarily mean that Mr. Kyerematen could also readily do the same. And as we have just witnessed in the last couple of weeks, Mr. Kyerematen is no Nana Akufo-Addo when it comes to readily and stoically enduring the hard and savage knocks of Ghanaian politics on the downside. And, of course, such prophylactic genius is not without a logical or plausible explanation; and it is basically that Nana Akufo-Addo is a dyed-in-the-wool, thoroughbred Ghanaian politician, whereas Mr. Kyerematen is a quite competent but still evolving Ghanaian leader.

Ultimately, we are inclined to side with Mr. da Rocha – himself a seasoned Ghanaian politician, legal light and phenomenal scholar – that: "Accepting Alan [Kyerematen] back [into the Executive fold of the NPP with liberal accommodation for his myriad conditionalities] can only create a power struggle between [Mr. Kyerematen] and the flagbearer of the Party, Nana Akufo-Addo" (Joy-Online 4/25/08).
*Kwame Okoampa-Ahoofe, Jr., Ph.D., is Associate Professor of English, Journalism and Creative Writing at Nassau Community College of the State University of New York, Garden City. He is the author of 15 books, including "Dr. J. B. Danquah: Architect of Modern Ghana" (iUniverse.com, 2005). E-mail: [email protected]